The Korean premium sedan was introduced to the South Korean market in 2017, in 2018 it appeared in the United States, and then in other markets, including the Russian one. Judging by the spy photos, the model has to be significantly updated externally. The G70 will be brought into line with the new corporate identity of the brand, which is already implemented in the executive sedan G90, and in the future, the next generation G80 and brand crossovers will be made in accordance with it. A "two-story" optics will appear in front, its shape is still hidden under a thick layer of camouflage, on our render – one of the possible options. The radiator grill will get a different filling and, most likely, will increase slightly in size.
<! - Category: <не задана>->

<! - Category: <не задана>->
<! - Category: <не задана>->
Noticeably, the car will change at the rear, where a new optics will also appear, consisting of a pair of horizontal blocks. In each of the blocks, as can be seen in the spy photos, C-shaped LED strips of marker lights will be made. Another significant difference from the current sedan is that the license plate niche will move from the trunk lid to the rear bumper.
As for the engine range, there is the likelihood of the appearance of new gasoline turbo engines 2.5 (304 hp) and 3.5 (380 hp). The current sedan in the home market is equipped with three engine options – turbocharged petrol 2.0 T-GDI (252 hp) and V6 3.3 T-GDI (370 hp), as well as a 202-horsepower diesel 2.2 e-VGT. All versions are equipped with an 8-speed automatic transmission, the drive can be rear or full.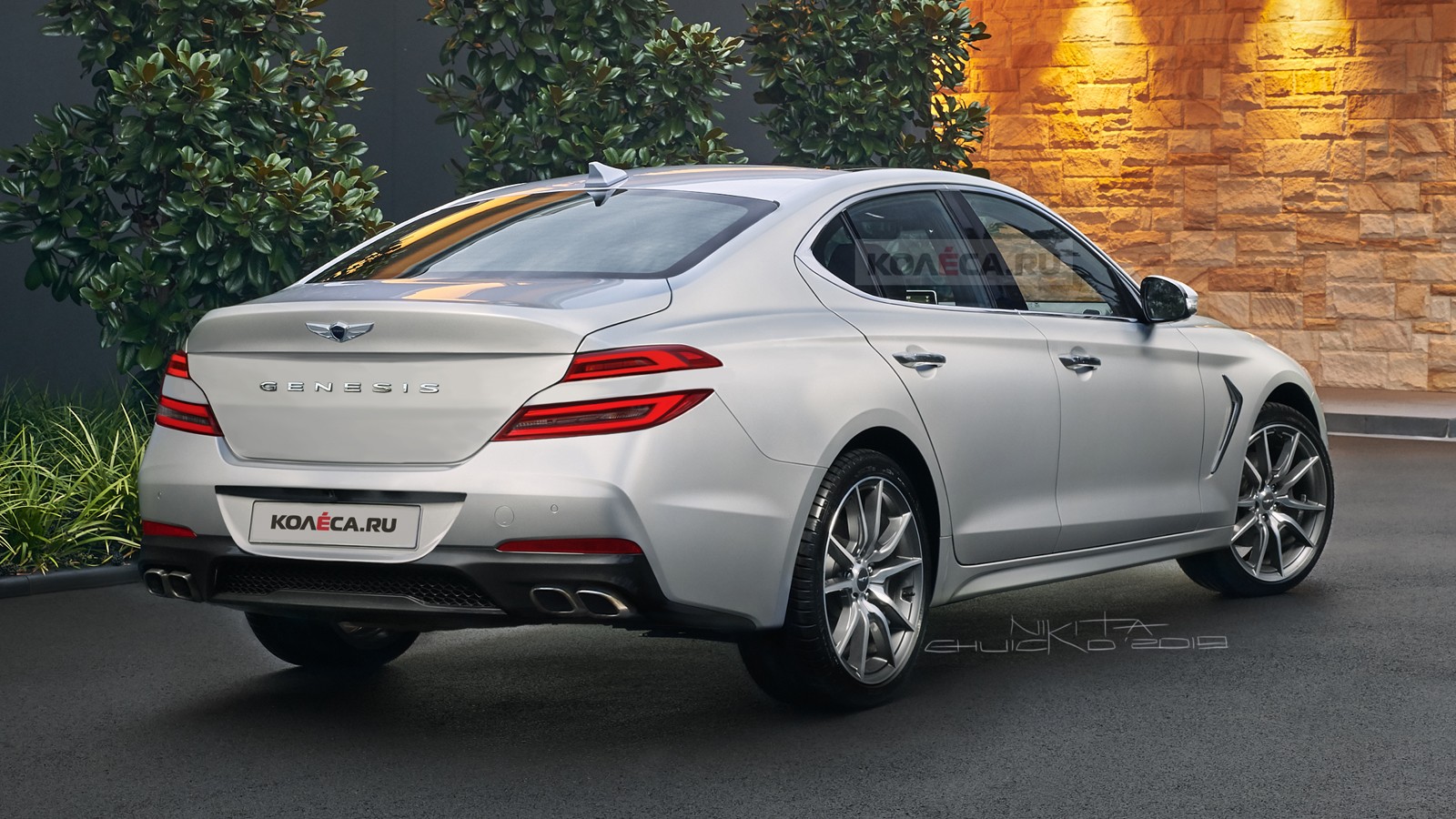 The premiere of the restyled G70 is expected next year.
Today in Russia, the Korean premium sedan is offered at a price of 2 189 000 rubles (2.0, 197 hp). A more powerful 247-strong modification is estimated at a minimum of 2 609 000 rubles. All options are offered only with all-wheel drive transmission.
Recall, recently published photos of the new Genesis GV80 crossover without camouflage, there is also a photo of the interior.