January 15, 2020, the world's only supercar Bertone Mantide will have an owner. Exclusive sports coupe will be sold at auction of rare and exotic cars Scottsdale Auction Week in the American city of Scottsdale, Arizona.
"Dvuhdverka" is based on the concept of Project M, which debuted in 2009 at the Shanghai Motor Show. The design of the sports car was developed by the famous American designer Jason Castriota, now responsible for the transformation of the Mustang brand. All engineering work was performed by Danisi Engineering.
The model is based on the Chevrolet Corvette ZR1 C6 series chassis with double wishbones of different lengths and a longitudinal composite spring. He got a sports car compressor LT9 V8 6.2, issuing 647 hp and 819 Nm of torque. Together with the engine, a six-speed Tremec mechanical gearbox is operating, transmitting all the power of the unit to the rear axle. The sports coupe is equipped with carbon-ceramic brakes with six-piston calipers in front and four-piston rear. The Bertone Mantide has hovering rear pillars, a transparent hood section, upward-sliding doors and unique rims.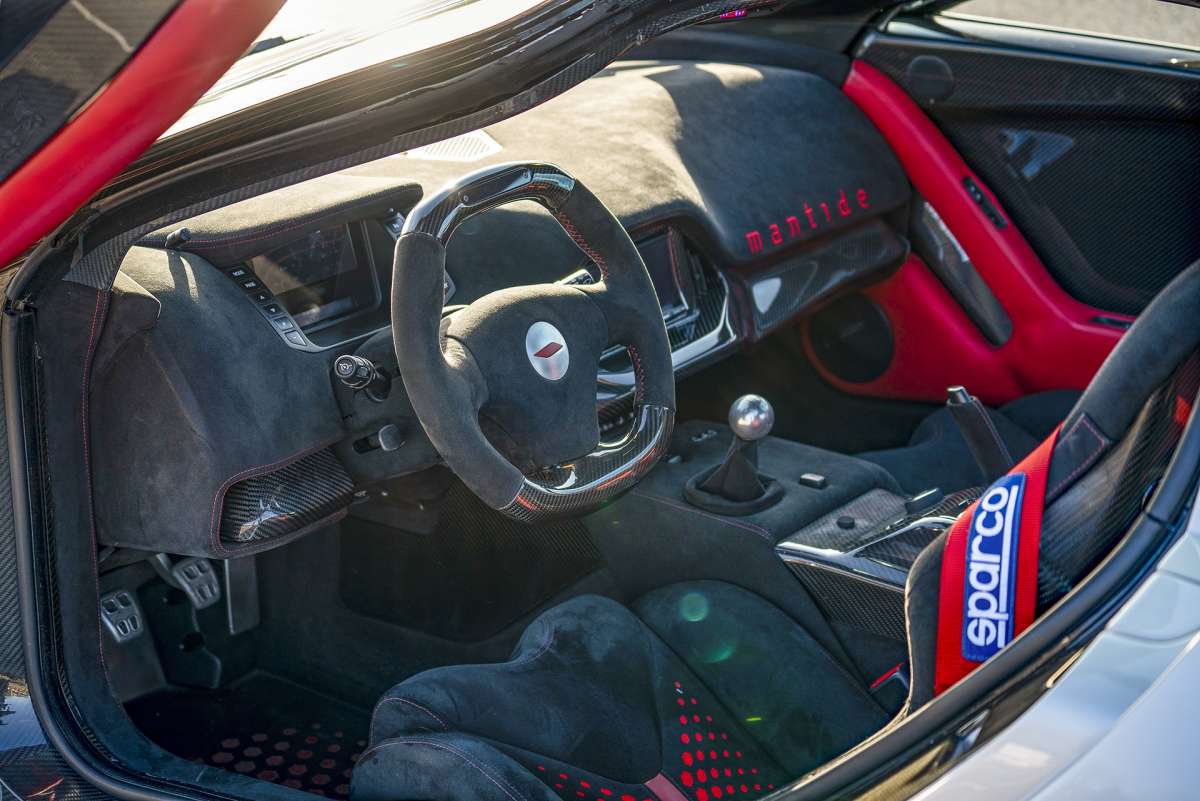 Thanks to the lightweight carbon body, the coupe was faster than the base Corvette ZR1: the acceleration time from standstill to 96 km / h is 3.2 seconds, and the maximum speed is 350 km / h. For ten years, the "two-door" repeatedly flashed at various exhibitions and festivals, but now, in all likelihood, will be in a private collection.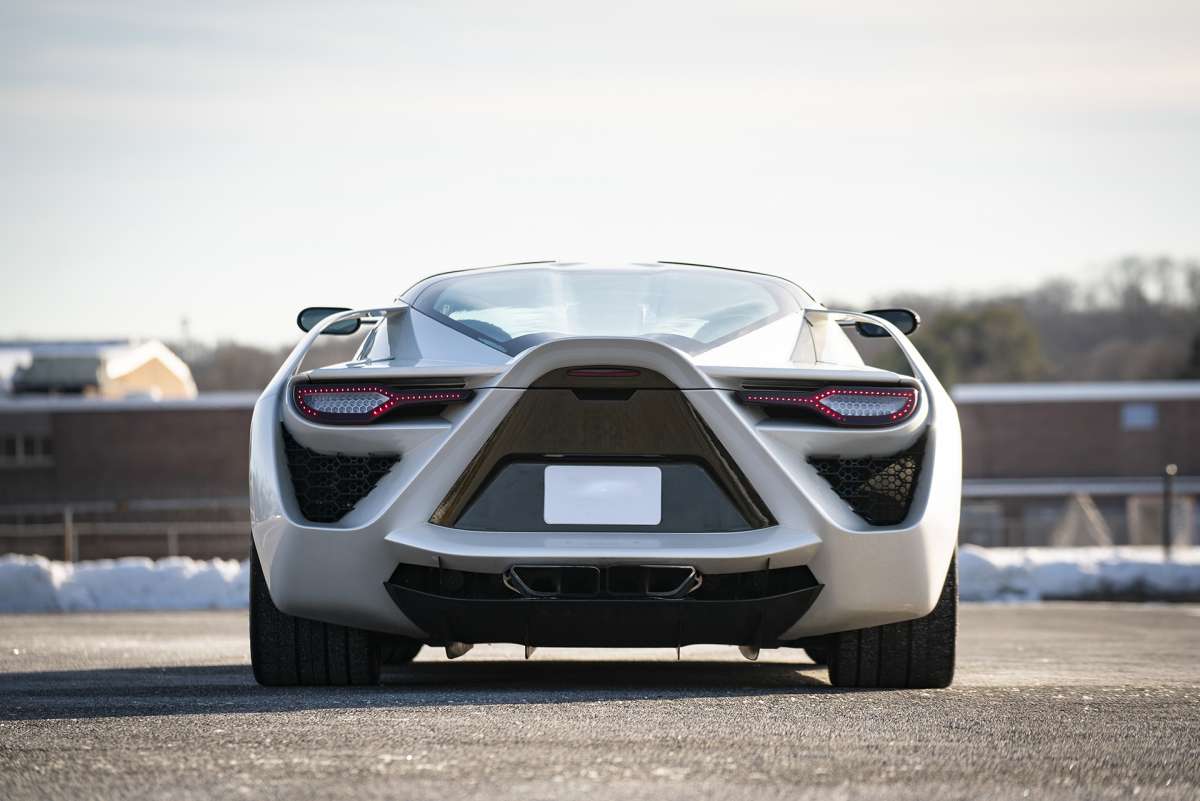 In preparation for the auction, the car body was repainted in the shade of Bianco Fuji instead of the initial red, the interior is completely altered with Alcantara in red and black and is equipped with a Pioneer audio system with Focal components.
How much they plan to gain from the sale of a unique supercar is not reported.