In the USA, the rare Vector 1989 W8 of 1989 was auctioned by RM Sotheby's. For the first American supercar plan to gain from 300 to 450 thousand dollars.
Vector W8 – the brainchild of the talented designer Gerald Wiggert. The supercar was created for more than 10 years and at the time of its appearance it was the most powerful production car in the world. The car is equipped with a Chevrolet Corvette V8 with a turbocharger and a displacement increased to 6.0 liters. It develops 625 liters. from. and has a torque of 880 N ∙ m.
Interestingly, the supercar is equipped with a General Motors 3-speed automatic transmission. It accelerates to 100 km / h in 4.2 s and develops 354 km / h.
Vector W8 features a fantastic wedge-shaped design with "guillotine" doors. But even more incredible is his cabin with a digital instrument panel in the spirit of fighter jets.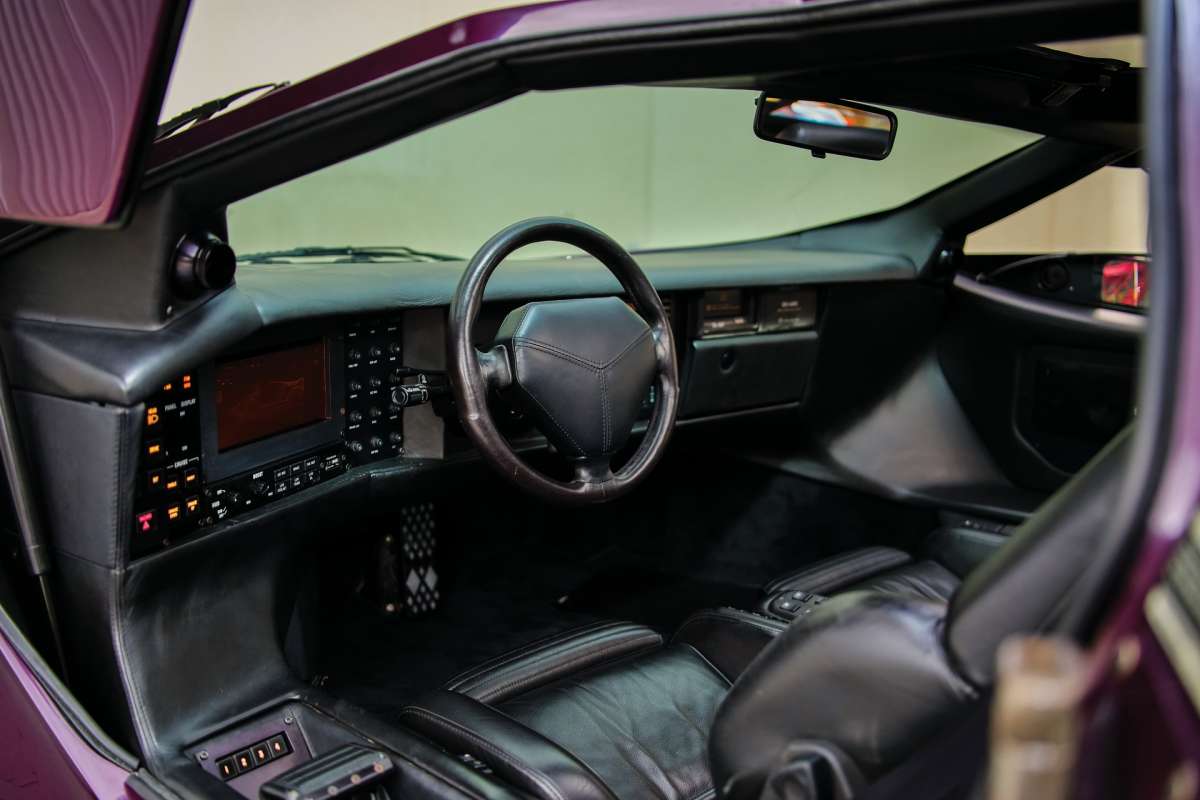 Only released 17 Vector W8. Specifically, this car with serial number 009 had only one owner, and its mileage was 3,650 km. The supercar is in excellent condition, and its equipment includes climate control, Recaro leather seats and a CD changer.