There aren't many electric cars in the Citroen line at the moment. In addition, it is very difficult to find them for sale, and the characteristics can not be called outstanding. What to do?
It is interesting that colleagues in the concern – Peugeot and Opel – already have worthy achievements in this direction. Of course, nothing prevents Citroen from taking advantage of this. However, the company was waiting for 2020 for a full-fledged attack on the electric market.
It is this year that we will see the new Citroen electric car. At the same time, the company thus promises to make electric transport accessible to everyone. Surely we are hinted at a cheap electric car.
But we do not mind, right? True, so far not much is known about the new product. But we will get more information at the end of February. Nevertheless, even now, having only a not very informative teaser on hand, we can talk about unusual design.
Externally, the new Citroen will be different from other models of the brand. Of course, a panel painted in the body color in place of the grill will become traditional for electric vehicles. The headlights seem to be round, but in general the look already looks somehow brutal, fueling interest in the electric car.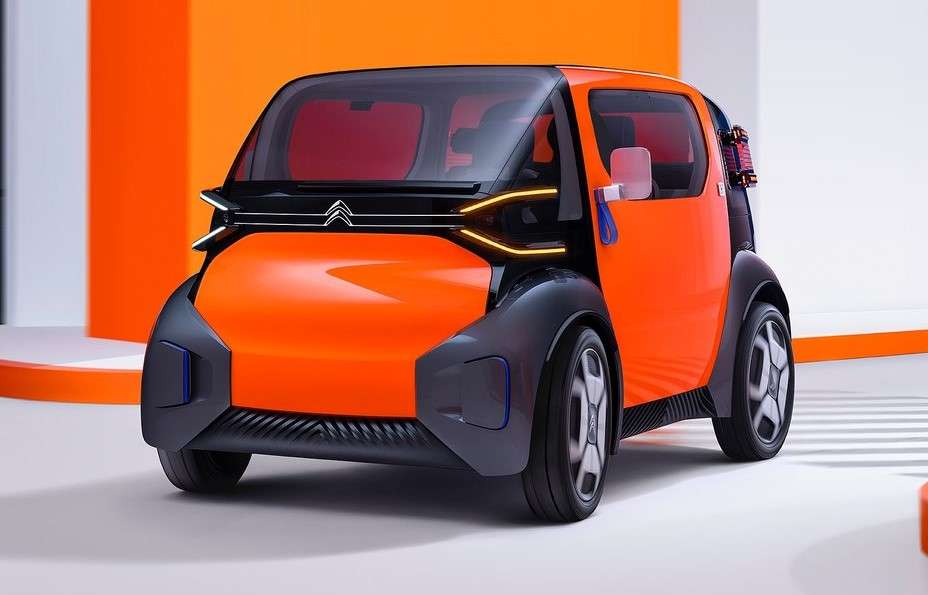 Perhaps the new model in the design will reproduce some solutions of the Citroen Ami One concept, which was a compact city car. But there is no information on the size and body form factor of the upcoming new product.