After familiarizing herself with the Vision In Concept before the winter holidays, Skoda finally showed the general public what the crossover exterior would look like. Shortly before the debut, the company rolled out a couple of official sketches, which clearly show that the Czechs will bring with them to the Auto Expo 2020 exhibition in Delhi. The whole concept will be revealed in the period from February 5 to 12.
The show car shows a compact crossover oriented to the Indian market, which is due out in late 2020. It will be built on the MQB A0 platform from VW-Group. As for the style, the image clearly shows the Skoda branded grille, which is complemented by head optics, made in all the traditions of the brand. Even lower, we see an aluminum lip that perfectly emphasizes the aggressive design of the car. Vision In received symbolic deflectors in the wings, retractable door handles, roof rails, an unusual light strip at the back, an illuminated Skoda between the taillights and an aluminum diffuser that copies the style of the front lip. Plastic cladding and oversized wheels complete the design.
The youthful exterior design elements are connected by a very busy cabin with a multi-layered dashboard and orange accents around. It housed a widescreen infotainment system, a digital dashboard, a multi-function steering wheel with a three-spoke design and a miniature gear shift.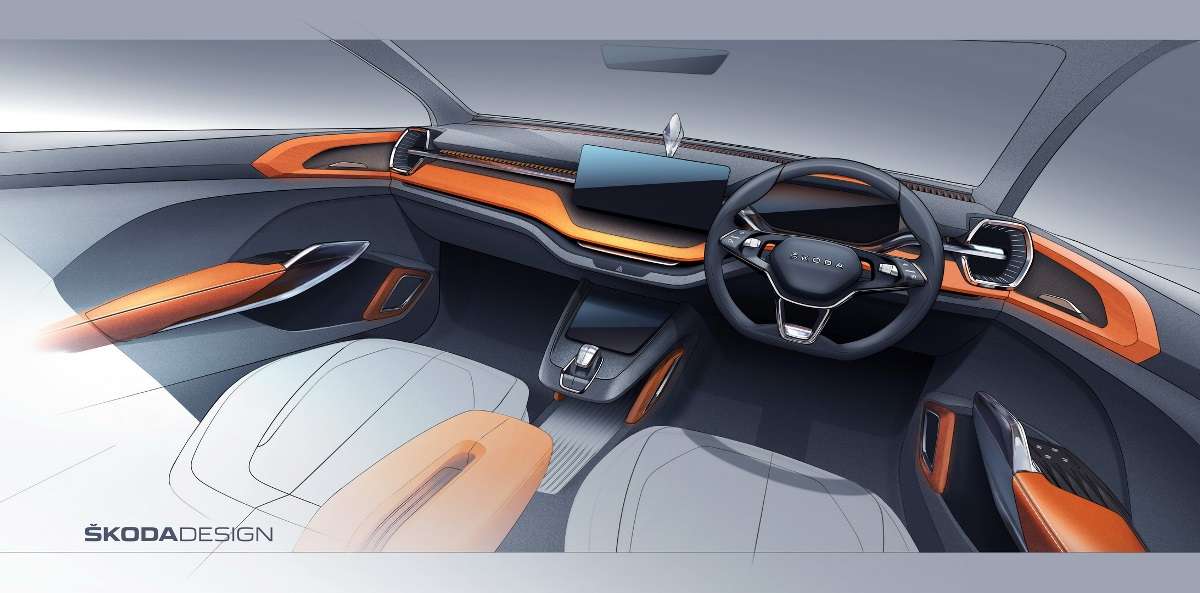 Although the number of buttons has been reduced for artistic purposes, additional switches can be added to the final working version, which are likely to be as dynamic as Vision In.