[ad_1]

The PEUGEOT 3008 crossover has earned 67 awards to date – in different countries and nominations. The car received awards for the best interior and exterior design, awards for manufacturability and innovation. And also, PEUGEOT 3008 has more than once been recognized as the Car of the Year and the Best Crossover in 19 countries on 3 continents.
Since its debut, the PEUGEOT 3008 crossover has received 67 international awards, which once again confirms its adaptability, dynamism and efficiency. And this is logical, because the PEUGEOT 3008 combines everything that a modern driver needs and even a little more. It is named both the "Best Crossover" on the market or in its class, and the "Car of the Year" in 19 countries on 3 continents. The title "Car of the Year in Europe 2017 (COTY)", the "Grand Prix for the best interior" award from the International Car Festival, the title "Best Mid-Size SUV 2017" from Auto Express, the awards "Best Crossover" and "Car of the Year" from "Carbuyer "In 2017 and 2018. Ukrainians did not stand aside: the car received the award "The best compact crossover of 2018 in Ukraine". And all this is just a small part of the PEUGEOT 3008 awards!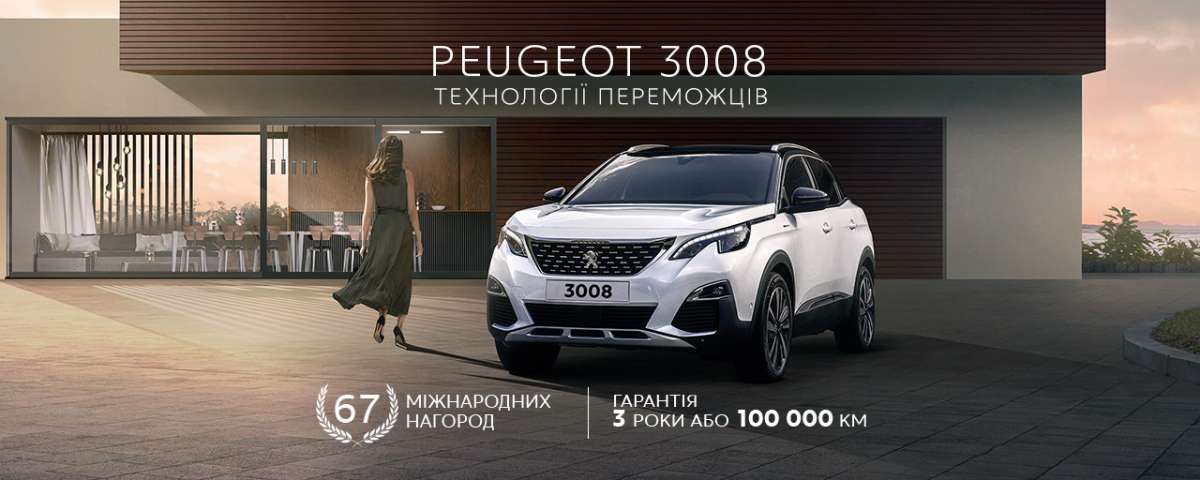 These titles are really deserved: excellent driving performance, powerful and economical diesel engines, striking exterior design, innovative interior, the widest possible set of advanced technologies and systems. And best of all, the advantages of the PEUGEOT 3008 are evident in its top version of the GT-Line: the perfect combination of a powerful 180 hp 2.0 BlueHDI diesel engine. and a modern 8-speed automatic transmission from the Japanese company AISIN. This unit will surely please fans of dynamic drive: acceleration 0-100 km / h in 9 seconds, top speed of 208 km / h, fuel consumption of 4.9 liters per 100 km in the combined cycle.
The PEUGEOT brand constantly cares and monitors the high quality of its vehicles. Starting from July 2019, the 3008 model has an extended warranty of up to 3 years or 100,000 km (whichever comes first), which is a confirmation of Brand's confidence in their cars.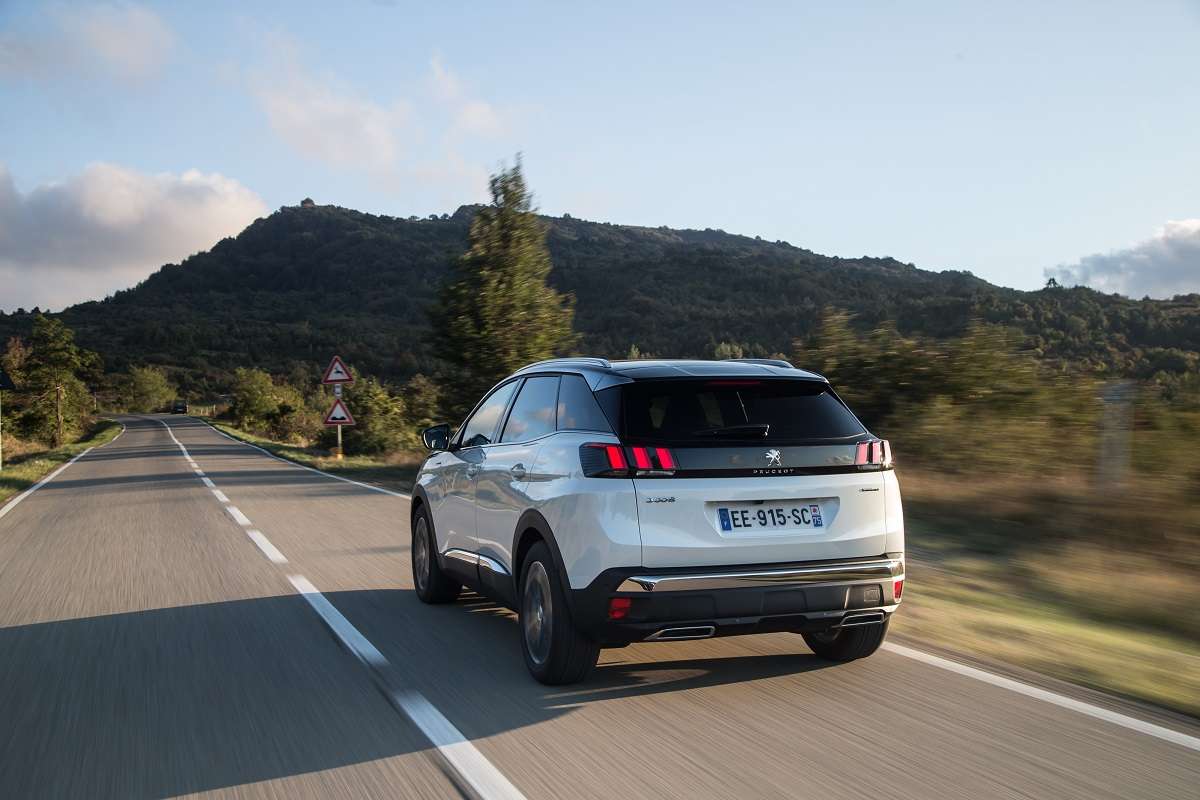 Another confirmation of the high reliability of the PEUGEOT Brand cars was the increase in the service interval starting February 01, 2020 for all new PEUGEOT 3008. Now the interval is from 15,000 to 20,000 km depending on the type of engine (but not less than 1 time per year). Thus, car owners can less often call on the service, which will allow them to significantly save their own money.
Learn more about the list of award-winning PEUGEOT 3008 awards in the model's showroom. Also, read the description of all the advantages of the car, technical specifications and prices.
Detailed information about PEUGEOT – Online www.peugeot.ua.


[ad_2]