Volkswagen Group Components presented a new way to charge electric vehicles. All necessary procedures are performed by mobile robots.
Charger robots are equipped with cameras, laser scanners and ultrasonic sensors. They are able to move independently in the parking lot, and also perform all the necessary procedures when charging.
Robots move with mobile batteries. They are able to get the charging cable and connect the electric car to the battery. At the end of charging, the robot turns off the electric car.
The whole process is fully automated and activated by the owner of the electric car using a special mobile application. Also, robots will be able to "communicate" with the car and determine for themselves whether it needs to be charged.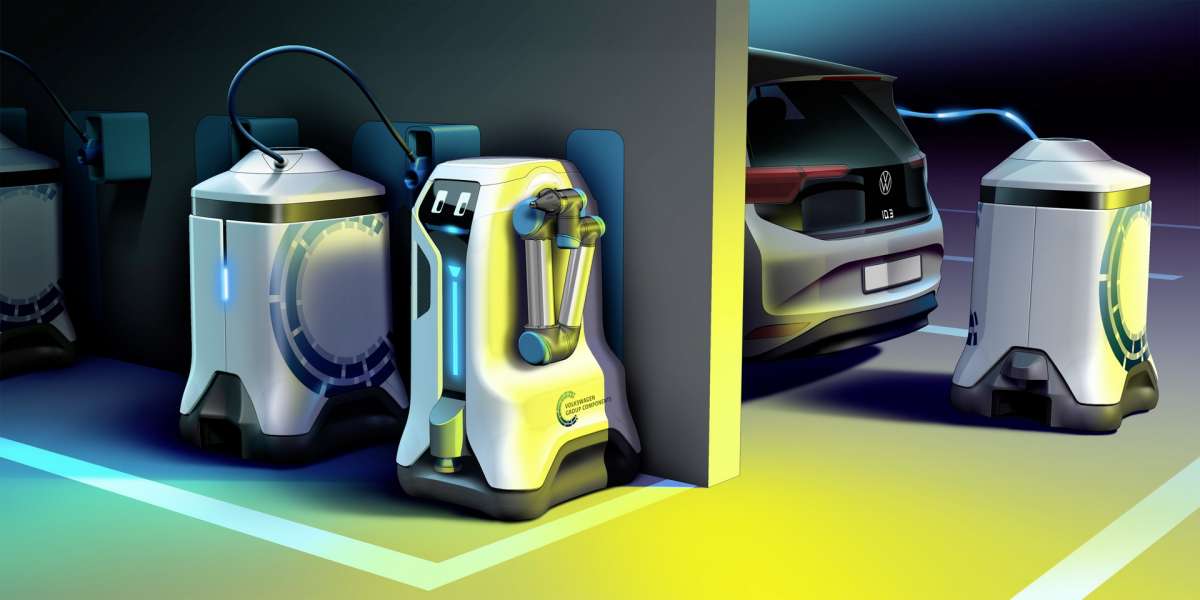 Mobile batteries have a capacity of 25 kW ∙ h and support currents up to 50 kW. They allow you to charge the electric car in places where it is impossible to install stationary charging stations or there are too few of them and access to them is limited.