A real treasure was discovered recently in Los Angeles. In one of the garages was a rare 1961 Mercedes-Benz 300 SL Roadster. Judging by the condition of the car, it stood abandoned for decades.
The storage conditions of the Mercedes 300 SL Roadster were far from ideal, and therefore the elegant body was rusty. In the deplorable camp there is a salon and a soft folding roof.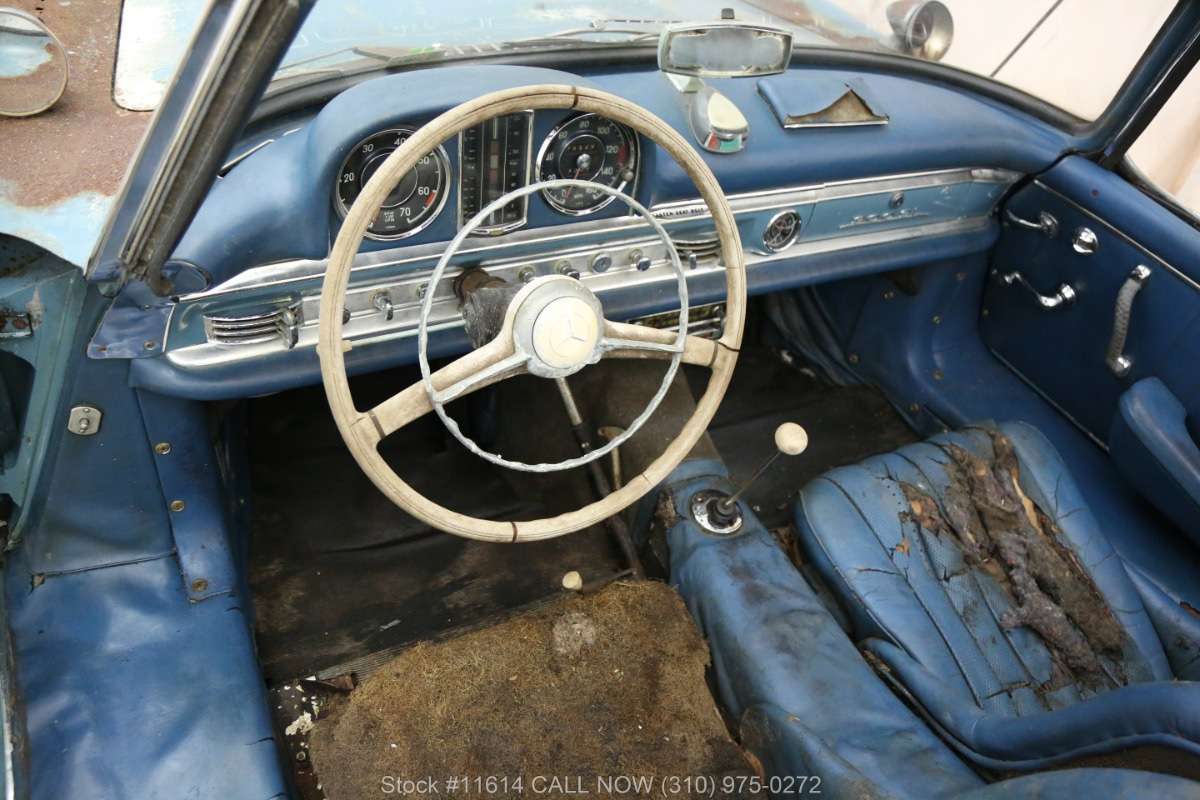 In general, the restoration of the roadster will fly into a penny. Nevertheless, even in this condition, the car is not cheap: now it is sold for 800 thousand dollars.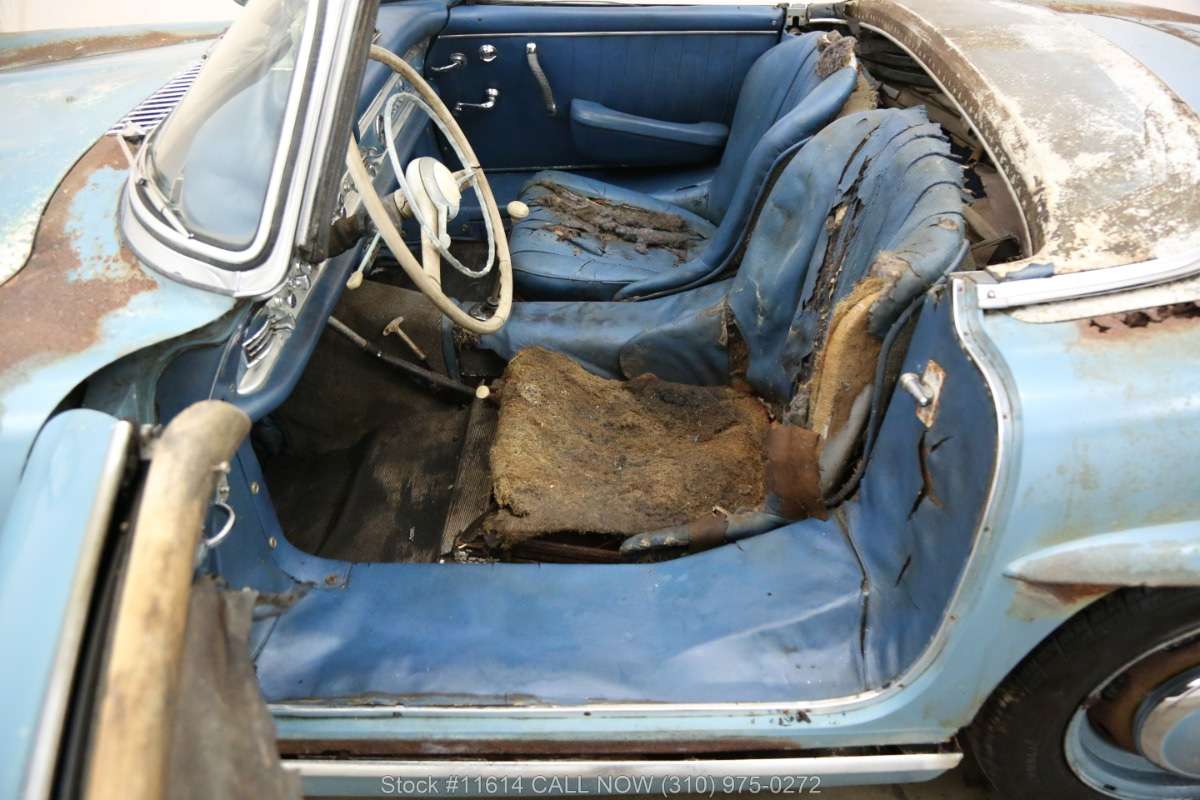 The fact is that the model is really rare. In total, only 1858 Mercedes 300 SL roadsters were assembled in 1957-1963, of which only 101 were in exclusive blue.
Recall that the coupe and roadster Mercedes-Benz 300 SL – the world's first production cars with direct fuel injection. Thanks to this technology, the power of the three-liter six was raised to 240 liters. from.