What special equipment you will not meet in Europe. For example, the Austrian company Mus-Max, which specializes in machines for the woodworking industry, showed an interesting novelty PuMMA at the autumn exhibition Agritechnica in Hanover.
It looks like a fantasy – a three-axle truck with a cab, the lower part of which was taken from Mercedes-Benz Arocs, and the upper – from the Claas tractor. Powerful wood-crushing equipment and a crane with a grip are installed on the chassis.
To be more precise, this PuMMA wood shredder has a powerful chassis from the German manufacturer Paul Nutzfahrzeuge, who has been working with Mercedes-Benz for a long time. The assortment of the company includes heavy-duty equipment for various purposes.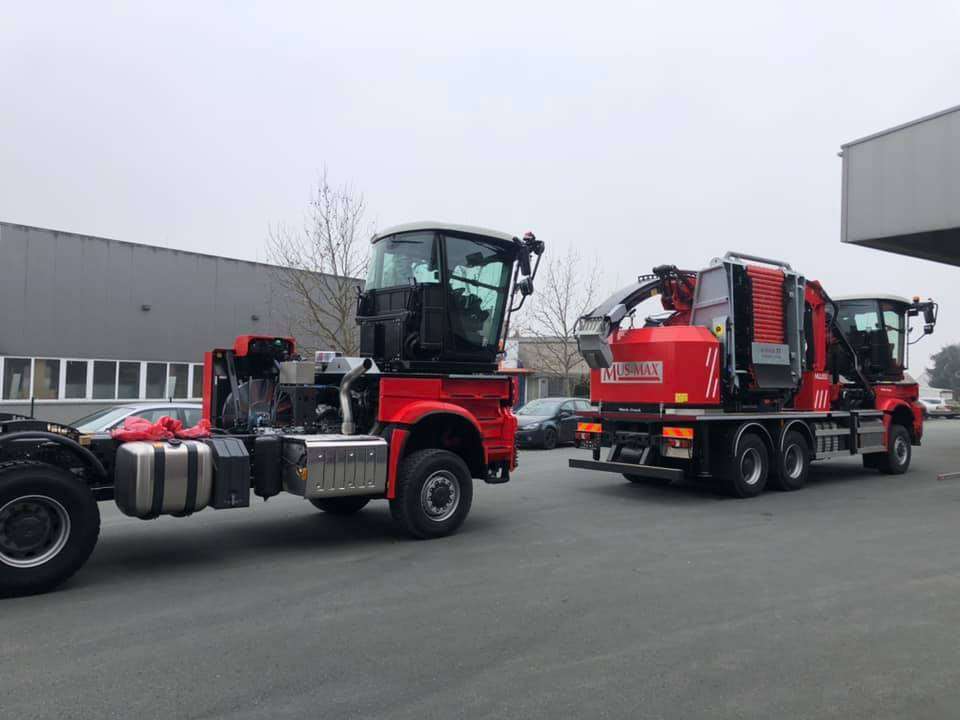 If we talk about Mus-Max products, it produces crushing machines of various capacities and on various chassis. There are models among them in the form of trailed equipment that works with heavy tractors, including the Claas brand.