[ad_1]

Mercedes-Benz has demonstrated its vision of the perfect symbiosis of man, nature and car – Vision AVTR Concept. When developing the show car, the brand's designers were inspired by the popular sci-fi movie Avatar by Canadian director and screenwriter James Cameron. The reference to the film is encrypted in the abbreviation AVTR – Advanced Vehicle Transformation (advanced vehicle transformation). According to the developers, like the Na'vi people and their connection with the flying Banshee, the Vision AVTR acts as a "living organism" that communicates with its users and allows them to feel the world around them.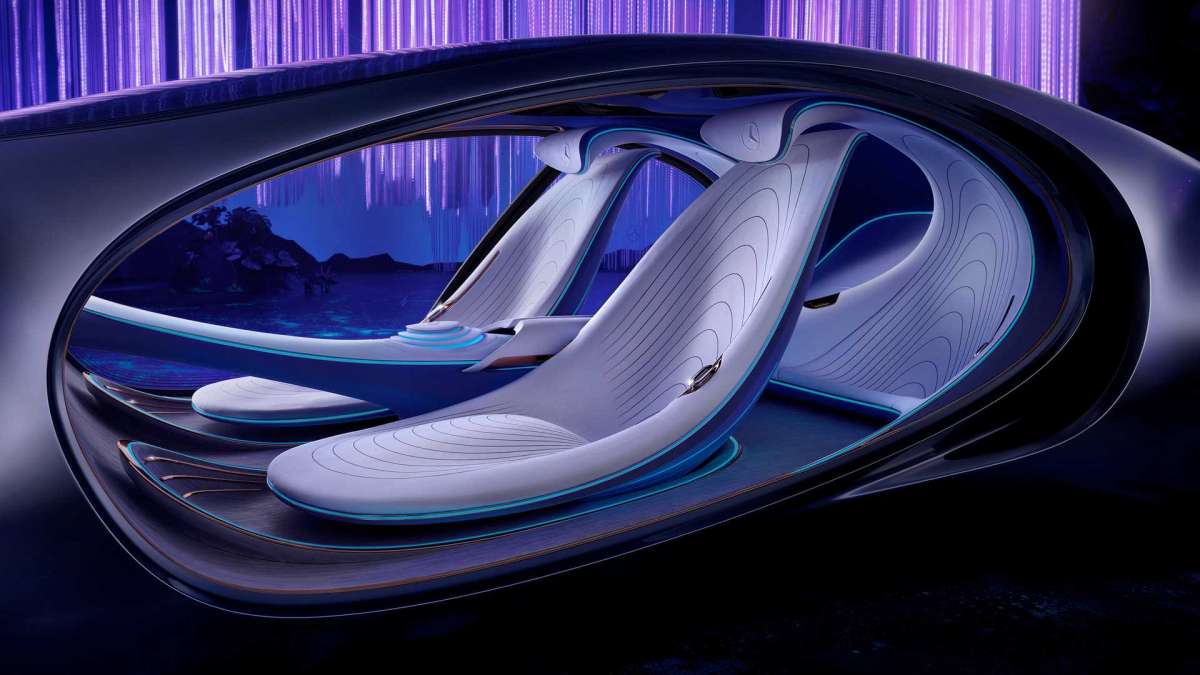 Vision AVTR is a fully autonomous four-door sports car with a streamlined teardrop-shaped body. At the rear there are 33 movable aerodynamic flaps that can synchronously change their position. The show car rides on voluminous alloy wheels with luminous "knitting needles" resembling sprites. Another unusual feature is the pulsating backlight in the front and rear of the body, which adjusts to the heartbeat of the driver.
The interior of the concept resembles a Na'vi house with leaf hammocks. The dashboard, seats and floor of the show car are made from recycled materials and finished with Dinamca faux leather. Wooden elements of the interior – from recycled tree roots extracted in the Amazon rainforest. There are no familiar controls in the cabin of the concept.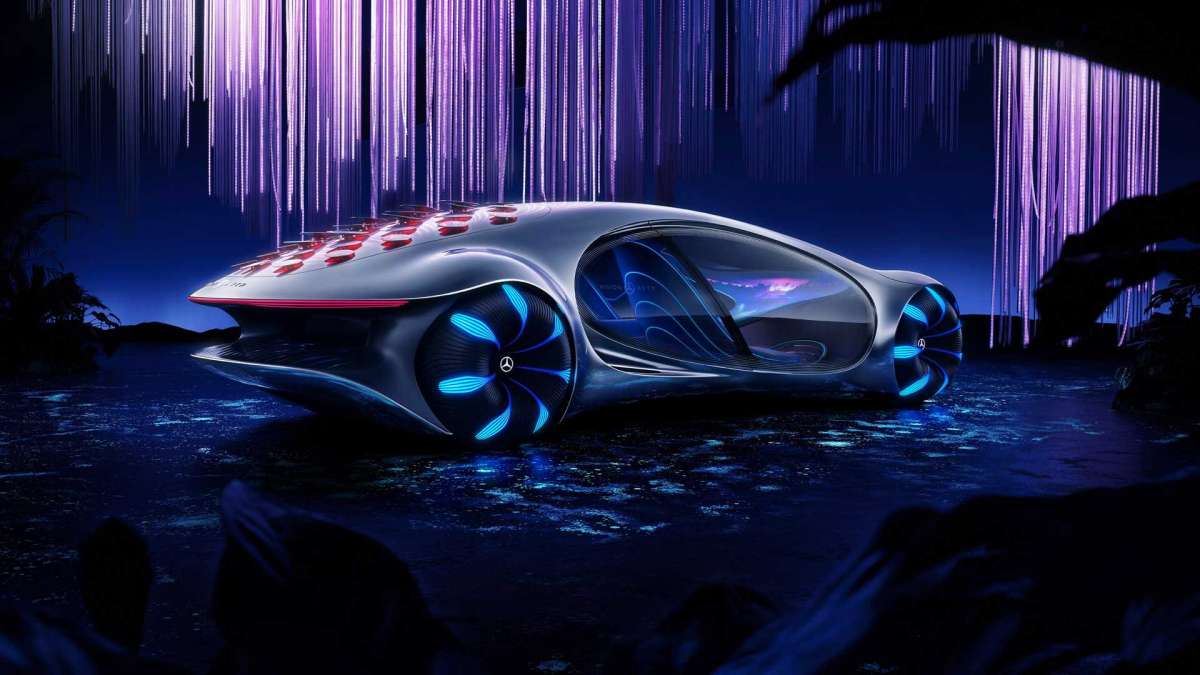 Equipped with a Vision AVTR electric power plant with a capacity of 470 hp. Mercedes-Benz emphasized that the 110-kilowatt electric car battery does not contain rare earth metals and works on the principles of organic chemistry. Estimated power reserve – about 435 km.


[ad_2]