[ad_1]

About a year ago, the Japanese studio Wald International turned the small Suzuki Jimny SUV into a Gelendvagen. Now the network has photos of the replica Mercedes-AMG G63 4 × 4², built by the masters of the Middle East workshop Fast Car Center, commissioned by a member of the ruling dynasty of emirs of Dubai, Sheikh Saeed ibn Maktoum based on the same Jimny.
In the process of becoming a full-fledged Mercedes-Benz G63 AMG, the Suzuki SUV received a reduced-size grille, bumpers and lighting from the new generation G-Class, as well as a Mercedes body kit. Also, the little "Japanese" got a number of options specific to the G500 4 × 4², including front body protection, a sun visor on the roof with integrated additional light panels and wheel arch covers.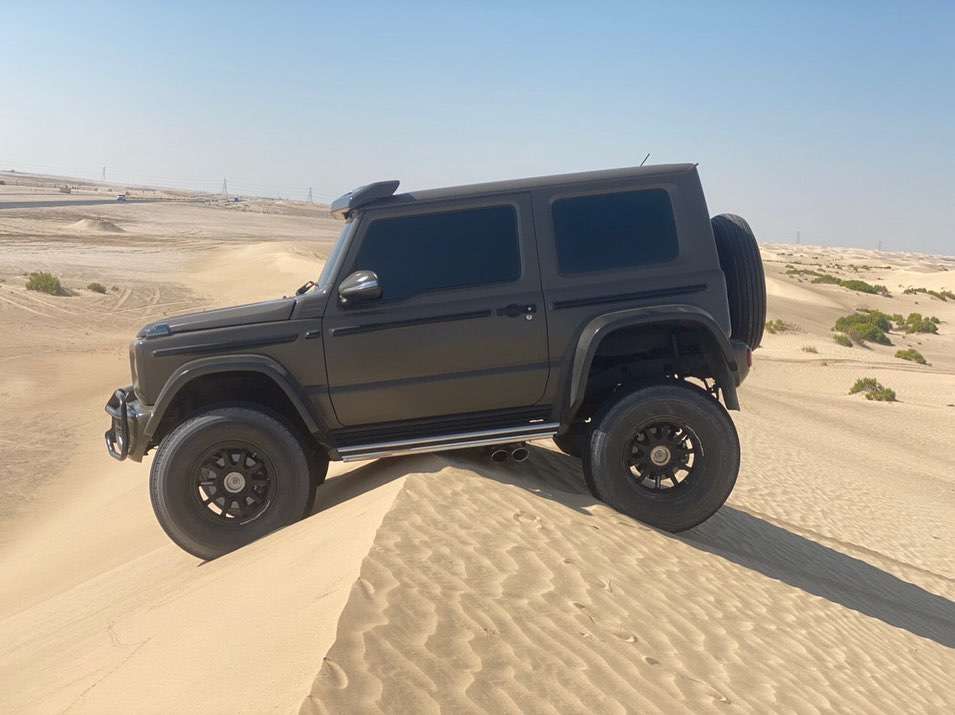 Judging by the photo taken among the sand dunes, the replica has a pretty good cross and not least thanks to the new off-road suspension. It is difficult to say why a member of the royal family needed a modified baby Jimny, but in the new image he does not look so small and, in any case, able to cope with any difficulties on the road.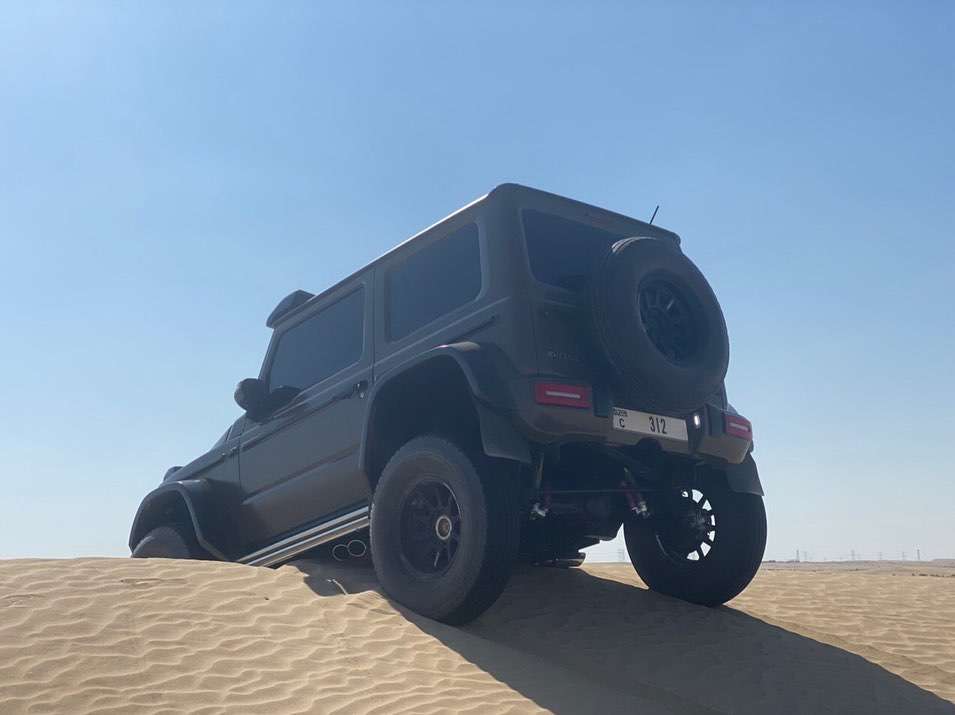 [ad_2]