In total, from 1995 to 1997, Italians produced 349 such sports cars. Specifically, this Ferrari F50 came off the assembly line second. It was exhibited at the 1995 Frankfurt Motor Show, and then was bought by a resident of the German city of Wiesbaden. Over all these years, the sports car drove only 5415 km.
The car is painted in the color of Rosso Corsa. The interior is almost completely black, red accents are visible only on the seats. The mid-engined Ferrari F50 is equipped with a 4.7-liter V12 aspirated engine, developed on the basis of the formula engine.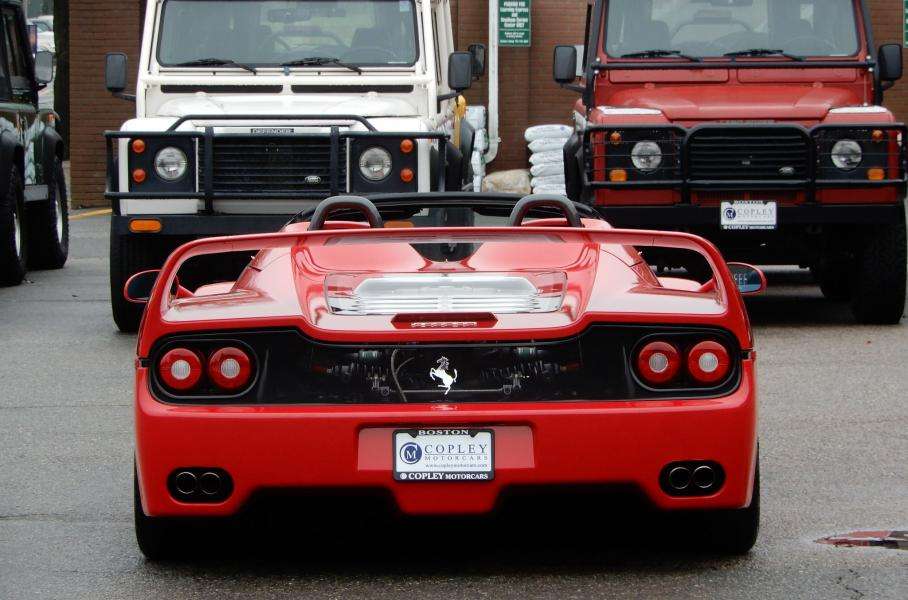 In the kit, the new owner will receive a removable hard and soft top, an instruction manual with an original service book, a photo album that captures the history of his appearance, and a signature red-black bag. As noted in the announcement of the sale, in 2016, the sports car was serviced with a replacement fuel tank. As evidenced by a certification book issued in 1917 by Maranello Motors GmbH from Cologne, Germany.