The largest domestic truck manufacturer AvtoKrAZ recently shipped a batch of KS-55727 truck cranes for the customer – Ferrostroy LLC. This company is engaged in the construction and overhaul of various facilities, in particular power equipment and the railway.
Truck cranes with a carrying capacity of 25 tons are built on the KrAZ-65053 (6×4) chassis. Cabins are equipped with additional heater and air conditioning. Under the hood is a Euro 5 standard turbodiesel rated at 375 hp.
The four-section boom KS-55727 provides a load moment of 80 tm, raises the load to a height of 27.1 m. The reach varies from 3 to 20 meters, and the rotation angle is 360 degrees.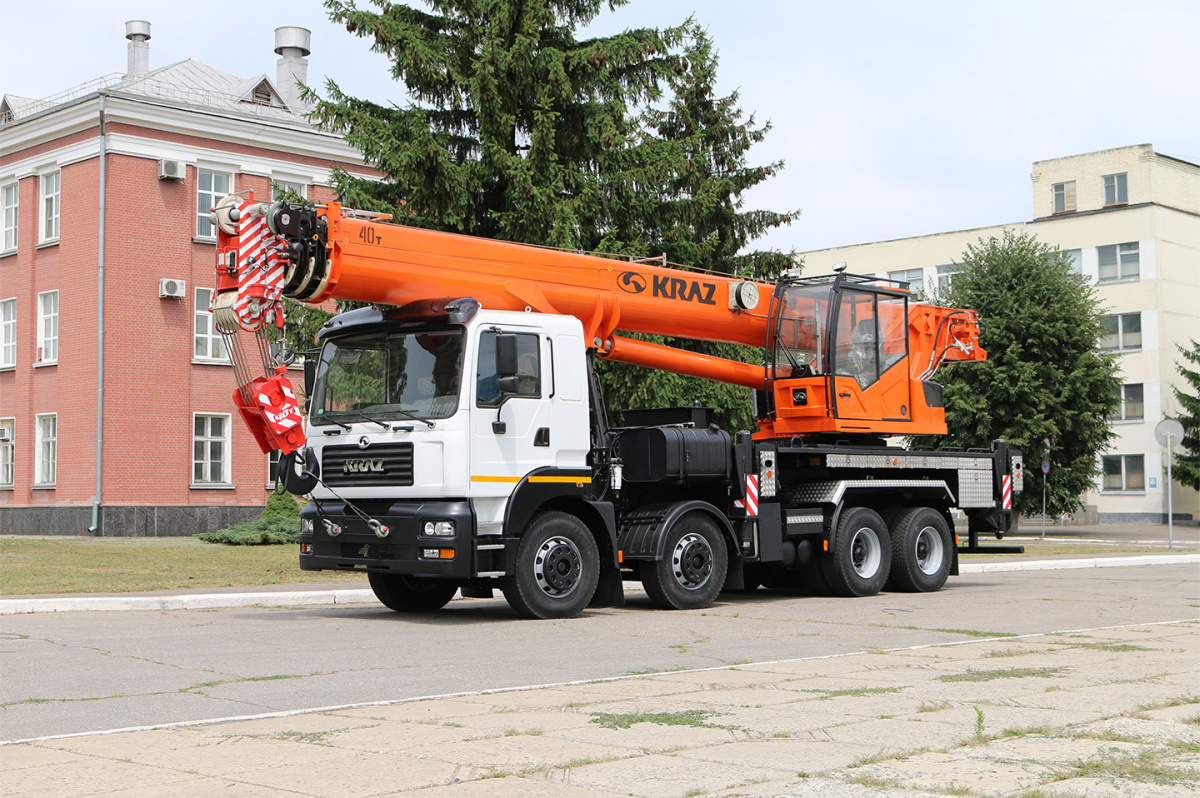 Event
The most powerful KrAZ truck crane left for the buyer
Note that today AvtoKrAZ implements a wide range of truck cranes – with a lifting capacity of 25.32 and 40 tons, which are installed on various chassis – KrAZ-65053, KrAZ-6322/63221, KrAZ-6511.
Consumers have already appreciated their margin of safety, high traffic and unpretentiousness in operation.