Today, the GAZ 39371 Vodnik all-terrain vehicle can be purchased in the Dnieper for just $ 45,000. Just note that this is the only instance in Ukraine. Declared mileage – 26 thousand km.
The main feature of the machine is a modular design, which allows you to install various add-ons, including military ones. The machine can carry up to 11 people, including the driver, as well as various loads.
The front module – with a triple control cabin and power unit is separated from the rear module by a sealed partition. Overall dimensions of the car: length – 5.83 m, width – 2.63 m and height – 2.6 m. Gross vehicle weight – 7500 kg (according to the owner – 6500 kg).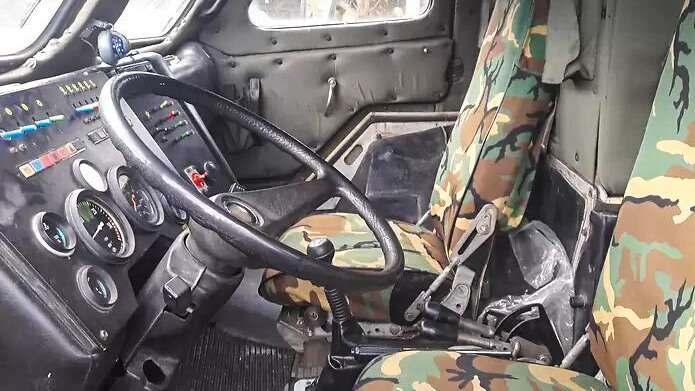 Initially, Vodnik was equipped with a YaMZ-534.10 diesel engine rated at 160 hp. However, the sample presented in Ukraine was modernized in 2015 and was equipped at the military plant in Odessa with a Caterpillar 3114 turbodiesel with a working volume of 4.4 liters. Claimed fuel consumption – 11 liters in the city and 8 liters on the highway.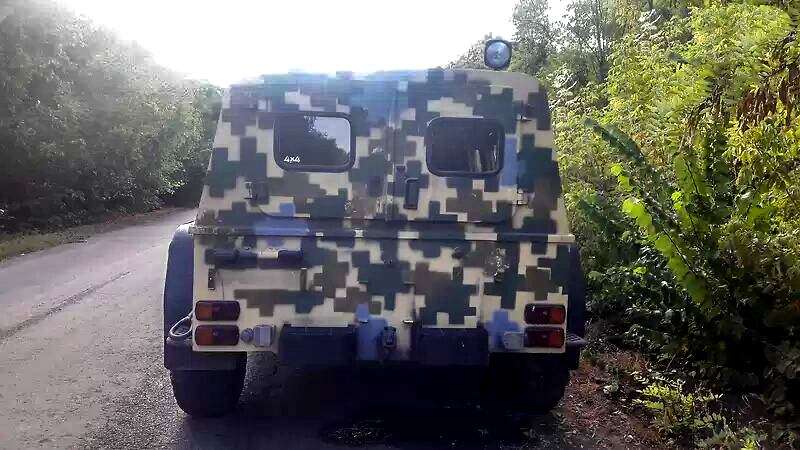 The car is armored, has an independent torsion bar suspension of all wheels, a switchable front-wheel drive and a centralized tire pressure regulation system. The most interesting thing is that, despite its name, Vodnik does not know how to swim – it can only overcome ford up to 1.2 m deep. The maximum speed is about 100 km / h.
GAZ 39371 Vodnik has been produced at the Arzamas Engineering Plant since the late 90s, in the same place as the BTR-80, but about 250 cars were manufactured all the time.