[ad_1]

A large-scale assembly of Boss 1223 medium-tonnage trucks was launched in Ukraine – at the facilities of the BAZtekhservice enterprise, part of the Etalon Corporation. The car was presented to journalists during a press conference on the results of the corporation in 2019, which was held on December 26 at the UNIAN agency.
Boss 1223 E / S – aka T12230 AL D120 is a truck of the Indian brand Ashok Leyland. The total weight is 12 tons, although the bridges are designed for more structurally: the front – 4800 kg, and the rear – 8200 kg.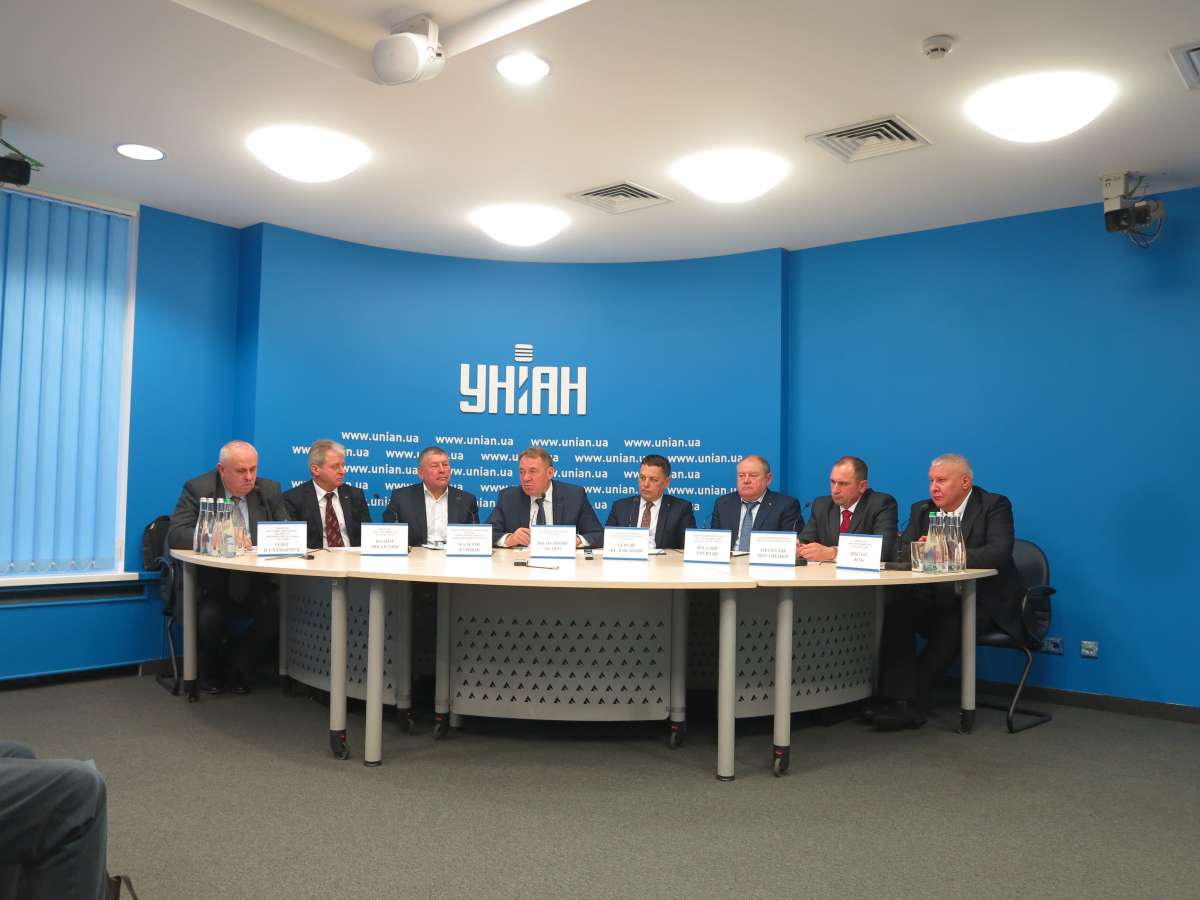 The cabin is a three-seater, distinguished by a design with a "smiling face". It turns out that this is exactly what the AD series trucks from the Czech manufacturer Avia had, which was purchased by Ashok Leyland – they began to assemble cars in India in 2013.
So, now under the Boss 1223 cockpit there is a 6-cylinder Euro 5 turbodiesel with a working volume of 5.76 liters and a capacity of 226 hp. and a maximum torque of 800 Nm at 2500 rpm. Gearbox – mechanical, 6-speed, ZF S6-36. The steering is also ZF, with power steering. Brakes – drum, with ABS and ESP systems. The average fuel consumption is 16.6 liters per 100 km. Fuel tank – 205 l.
Boss 1223 was presented in Kiev in a long-wheelbase version – 5100 mm, a shorter one is possible – 4500 mm. The machine has an onboard platform of its own production with a length of 6920 mm. The price of such a car is from $ 55,000. Warranty – 2 years or 100 thousand km.
By the way, at BAZtekhservice, they plan to build a large-unit assembly of lighter trucks – Ashok Leyland Partner with a gross weight of 7.2 tons, the cab of which is unified with Nissan Atlas / Renault Maxity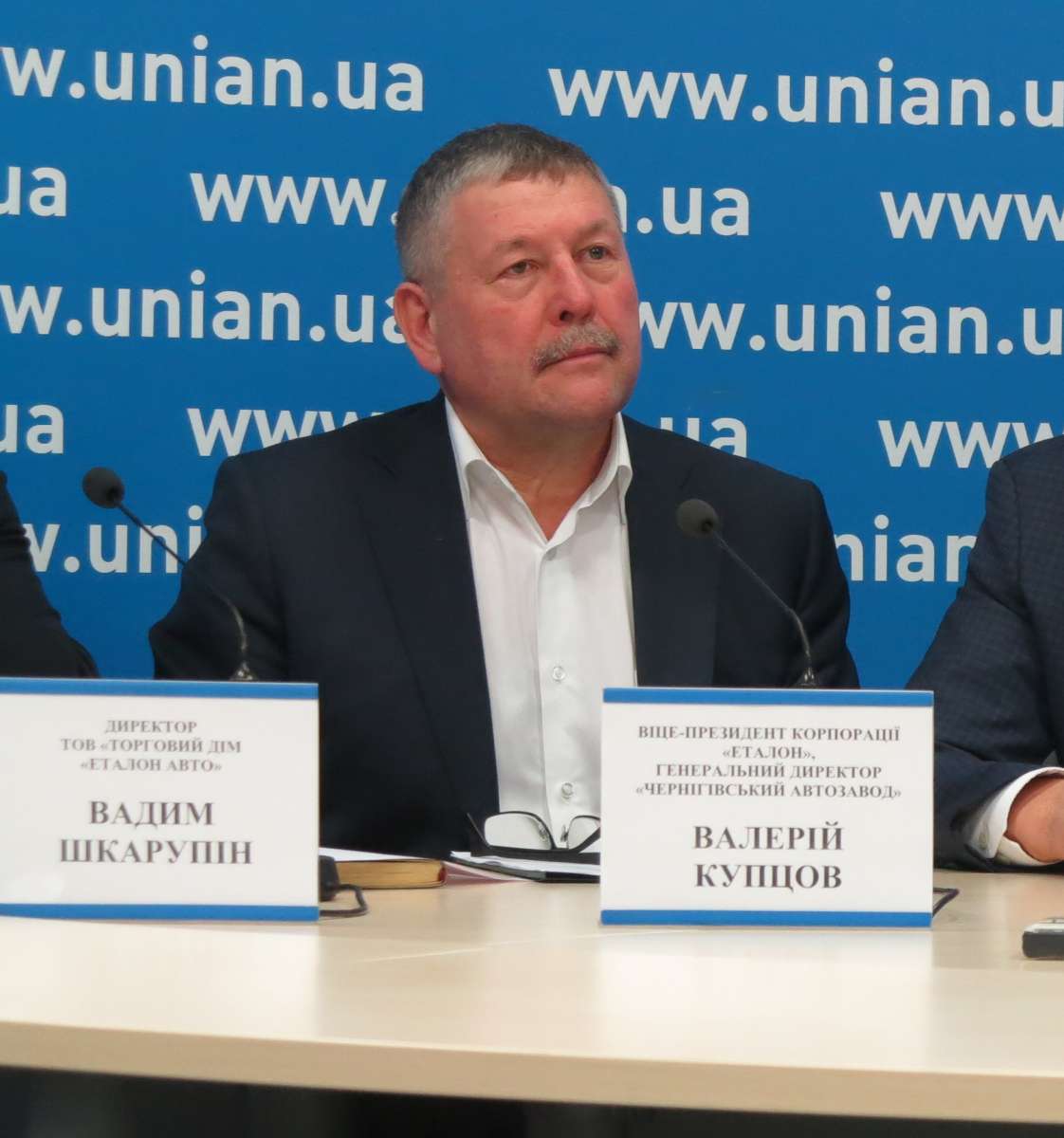 Valery Kuptsov
Vice-President of Etalon Corporation, General Director of Chernihiv Automobile Plant
In 2019, we manufactured 210 vehicles, including buses and trolleybuses, which is 20 units. more than last year. We constantly participate in tenders for the school curriculum and supply various cars – today our company produces school buses in 11 different versions. They differ in length, in terms of equipment, in the number of places for children with disabilities.
Over the years, we, as promised, have made and are selling the bus in modification 8432 – on DAF units. To date, 10 buses have already been sold. We also made a bus for the European market and received a certificate for it – in the Spanish company IDIADA, for the version with the Euro 6C engine and we issue for Euro 6D.
As for the 12-meter "Aystra" bus, last year we showed it on Ashok Leyland Euro 5 units, and now we bought the IVECO Euro 6 engine, since we did not know until recently whether Ukraine will switch to new standards. We have already made this bus, and it is already the 3rd month in tests in Hungary.
The next direction – we intend to make a tram body in order to repair worn out wagons in Ukraine. The first frame has already been made, now it is facing, and the issue of electrics and electronics is also being addressed. And the mechanical part is already solved.
We also continue to develop the trolleybus theme. In 2019, we made so many changes to our model that it is actually a new car. It will be in two new base versions.
The first one is T12131 with an electrical control system of the INFORMBUSINESS Concern (Modov). It has an autonomous course of 1 km, but with a full load and a maximum speed of 10 km / h. This is done deliberately, especially for large cities, so that you can go around obstacles. Previously, a trolley bus could autonomously travel up to 1 km without passengers, at a speed of 3-5 km / h. The second version of the trolleybus – T12220 – with dynamic recharging. With a large autonomous course of up to 20 km. His tests will begin by the end of February, in order to get a certificate in the first half of the year.
I will say that we spent almost 2.5 million UAH only on testing and certification in 2019, since most of them are happening abroad. In general, we spent more than UAH 20 million on development and updating this year.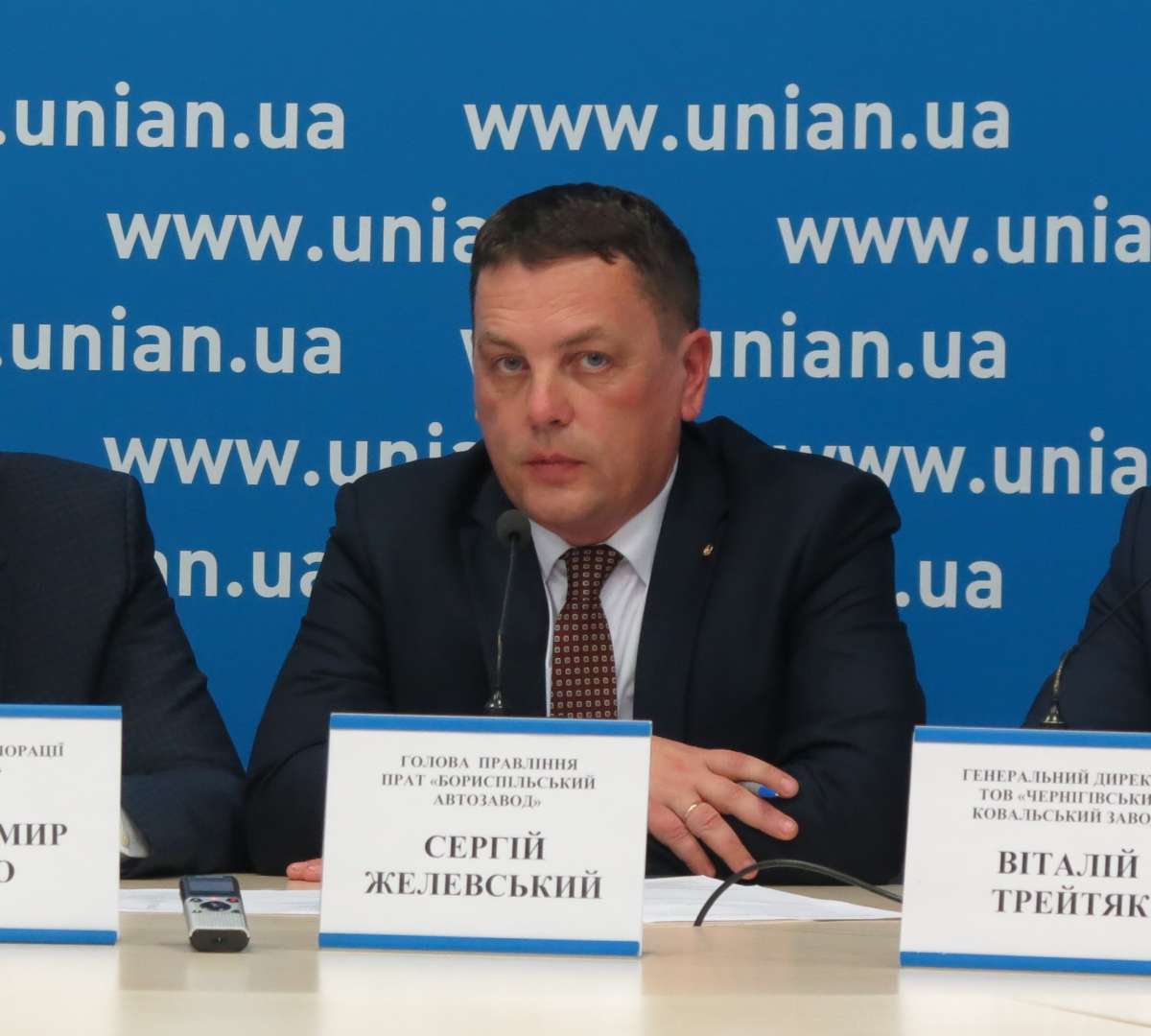 Sergey Zhelevsky
Chairman of the Board PrAT "Boryspil Automobile Plant"
The main activities of our company were, first of all, the organization of production of vehicles, the sale of spare parts, overhaul of vehicles (buses and trucks), as well as service and warranty repairs. The capacities of our company allow us to carry out about 1,500 routine inspections and maintenance work on buses per year. The company covers the needs for maintenance and repair of the Kiev region, as well as neighboring regions, we can also provide assistance and away.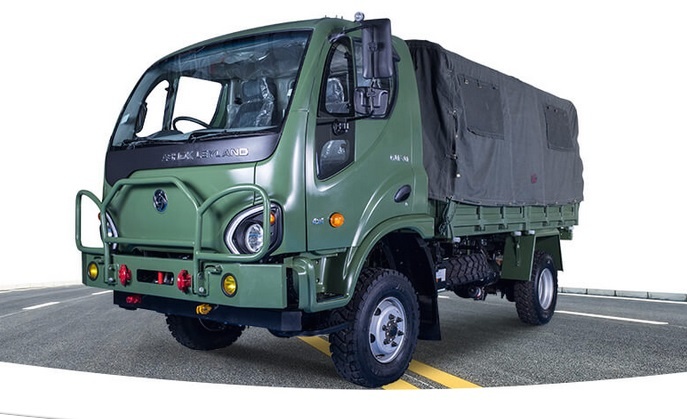 Military equipment
Ashok Leyland 4×4 appeared in Ukraine to replace the GAZ-66
For the second year in a row, we continue to successfully develop the overhaul program – and here we cooperate with both various fleets and individual carriers. We restore both the body and the aggregate base. For these purposes, at the beginning of this year, they launched a new paint complex capable of servicing vehicles up to 12 m long. And more recently, a car wash was opened for such vehicles. Let me remind you that Boryspil Automobile Plant is an official dealer of two companies – TATA and Ashok Leyland, and sells both vehicles with their aggregate bases and spare parts. We sell original spare parts from our warehouses throughout Ukraine. As for the production of cars, here we have prepared a little surprise – a truck at the Ashok Leyland aggregate base, with a gross weight of 12 tons.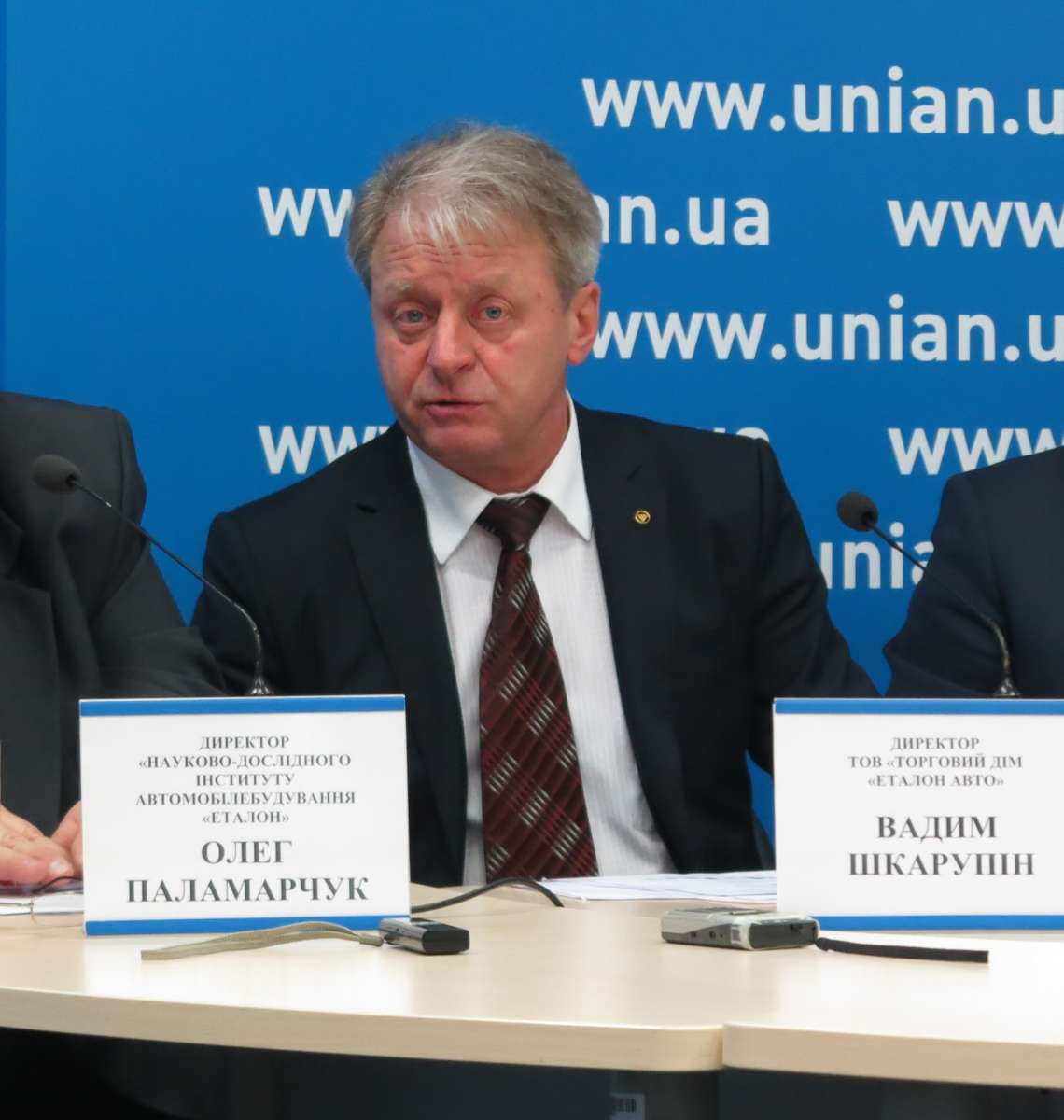 Vadim Shkarupin
Director of Trading House Etalon Auto LLC
In the Ukrainian auto industry, positive has not yet been outlined, in my opinion, the situation has become even more depressing. Compared to buses, the situation looks even less par. The market structure is such that in the bus segment 45% of sales are new buses, and 55% are used. But the situation is even more sad in the segment of trucks and cars. 16-17% of sales in this market are new vehicles, and 85-86% are second-hand, all that is imported from abroad. In this regard, the Ukrainian auto industry is experiencing huge losses: this is the loss of jobs, and the instability of the conveyor. And all this, of course, affects the quality and supply of products.
The market for new buses this year, in fact, has not changed. If last year it was 1186 units, then this year we will see somewhere 1100 – 1150 units. And for all participants in the process, except for Belarusians, their market share remained the same. So, Bogdan somewhat lost its share, as it moved more to the trolleybus segment. By joint efforts, PAZ was practically removed from the market, but MAZ occupied its segment.
ATAMAN has a leading position – with 36% of the market, somewhere around 400 buses. The second is the "Standard" – 22-23%, 250 cars. Next is MAZ – 160-170 units. The structure of the bus market in the context of the budget / retail also, in fact, has not changed. In total sales – a little less than 50% are school buses. The budget market is supplemented by buses that were purchased as part of the renewal of city transport parks, including as part of the European program, which was signed by the Ukrainian government with the European Investment Bank in 2016.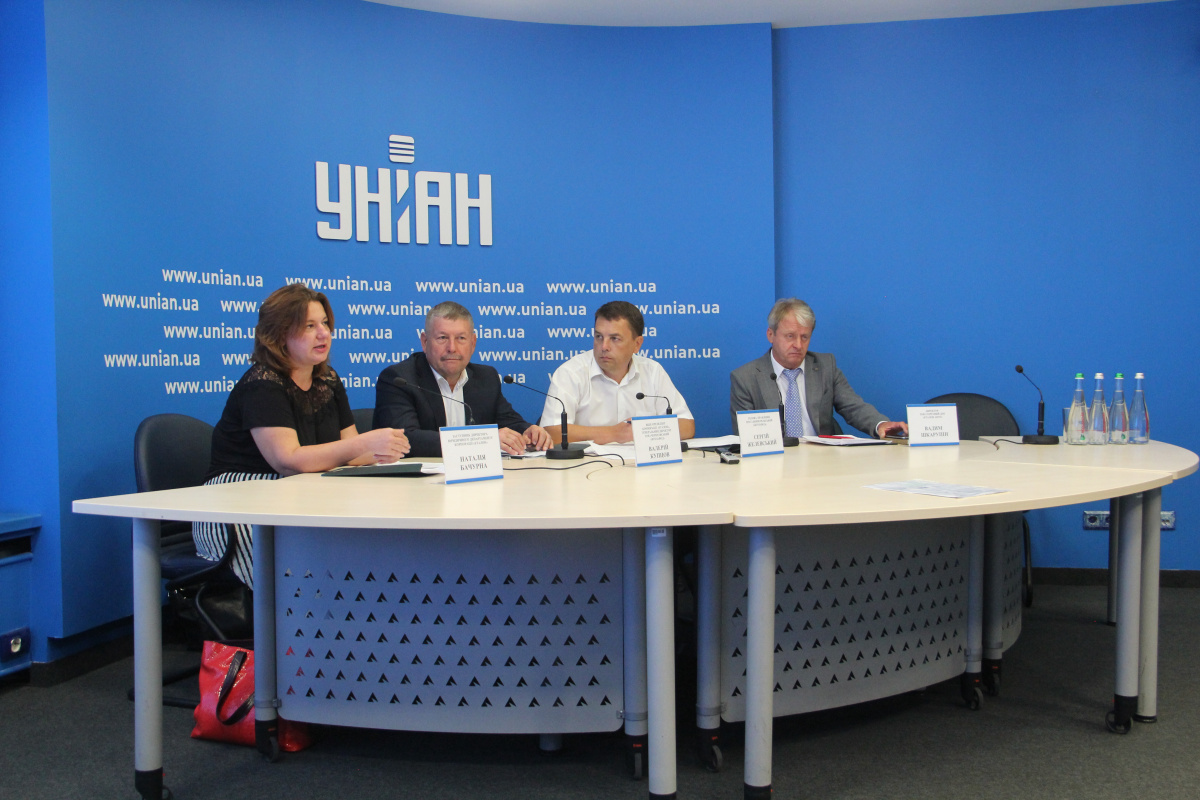 Car business
The sad realities of the Ukrainian bus market
Trolleybus sales have increased this year – and that's great. Unfortunately, we sold only 6 cars, but we hope to intensify our efforts next year.
I would also like to say that even the European Investment Bank has a regulation on tendering and this regulation has a section 3.7.9, which provides for preferences, i.e. lobbying the interests of the domestic, local producer. That is, this section provides a 15 percent coefficient when calculating the price, when holding tenders for purchases with European money. But for some reason, our cities that buy buses and trolleybuses do not use this section and do not give preference to Ukrainian manufacturers.
Therefore, the automotive industry in Ukraine today is loaded at 10-15% at best. However, I still hope that Ukrainian manufacturers will be heard and the government will reflect on the fact that one job in the automotive industry creates up to 20 jobs in related industries.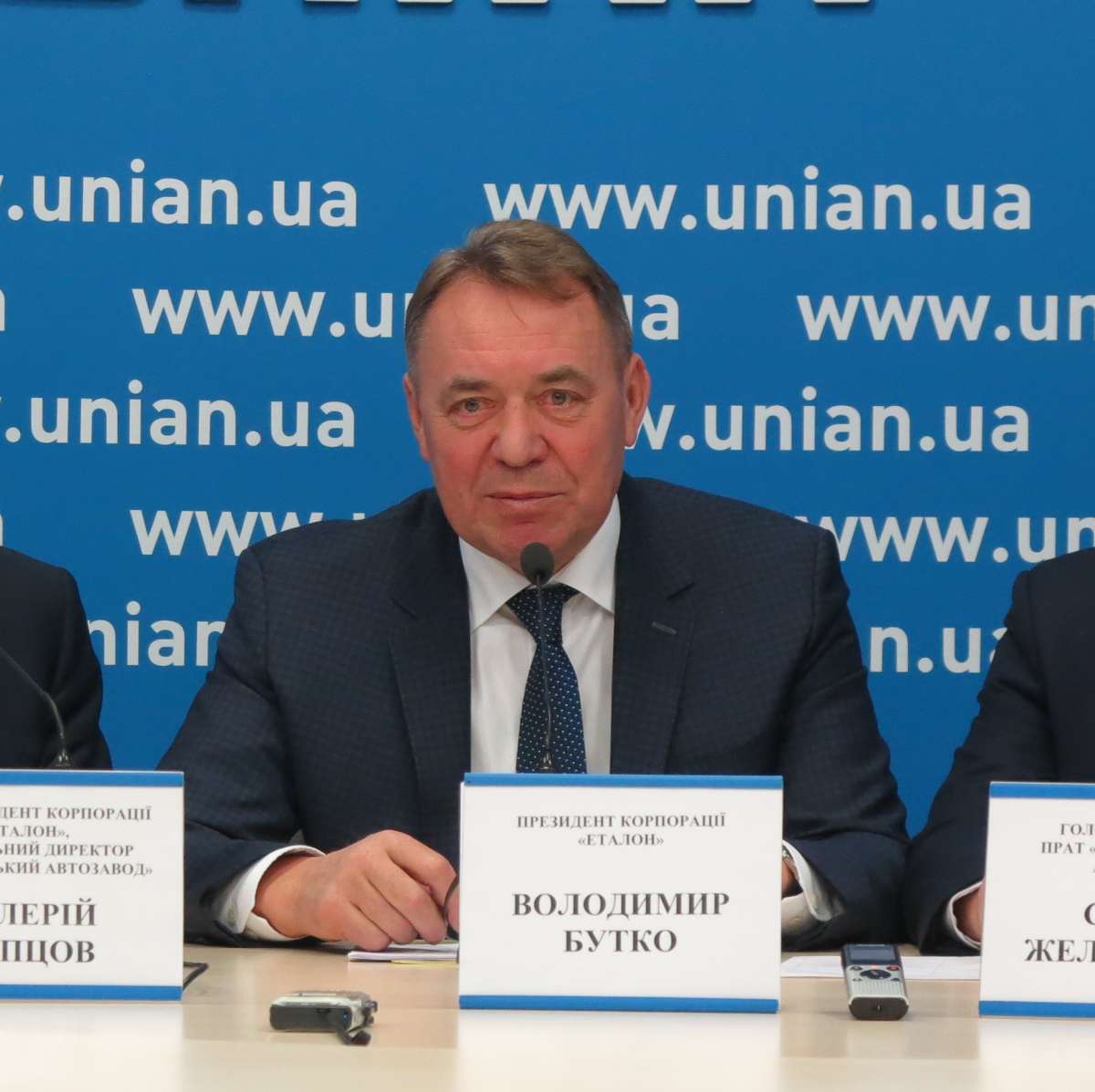 Vladimir Butko
President of Etalon Corporation
Our main partners remained such companies as Ashok Leyland, TATA, DAF, new ones appeared – such as IVECO and Allison. We also work with ZF, Knorr Bremse, Wabco, Safkar and other suppliers of components for the production of our buses, trolleybuses and trucks. What are our plans for 2020? Firstly, these are city buses, which are now in great demand. This is our Troyanda 9.5 m long. This is the 12-meter Aistra bus, which was presented last year with the Euro 5 engine, and now the car with the IVECO Euro 6 engine has been prepared. However, due to the fact that the Euro standards 6 moved to 5 years, we will think about its deliveries abroad.
I also mention the suburban bus "Troyanda" – the 23rd model that we already had, but now we are making a car for transporting people with disabilities – with a place for a stroller. In many cities, programs have been adopted to solve transport problems, which stipulate the presence of not only city buses, but also suburban buses for transporting passengers of this category.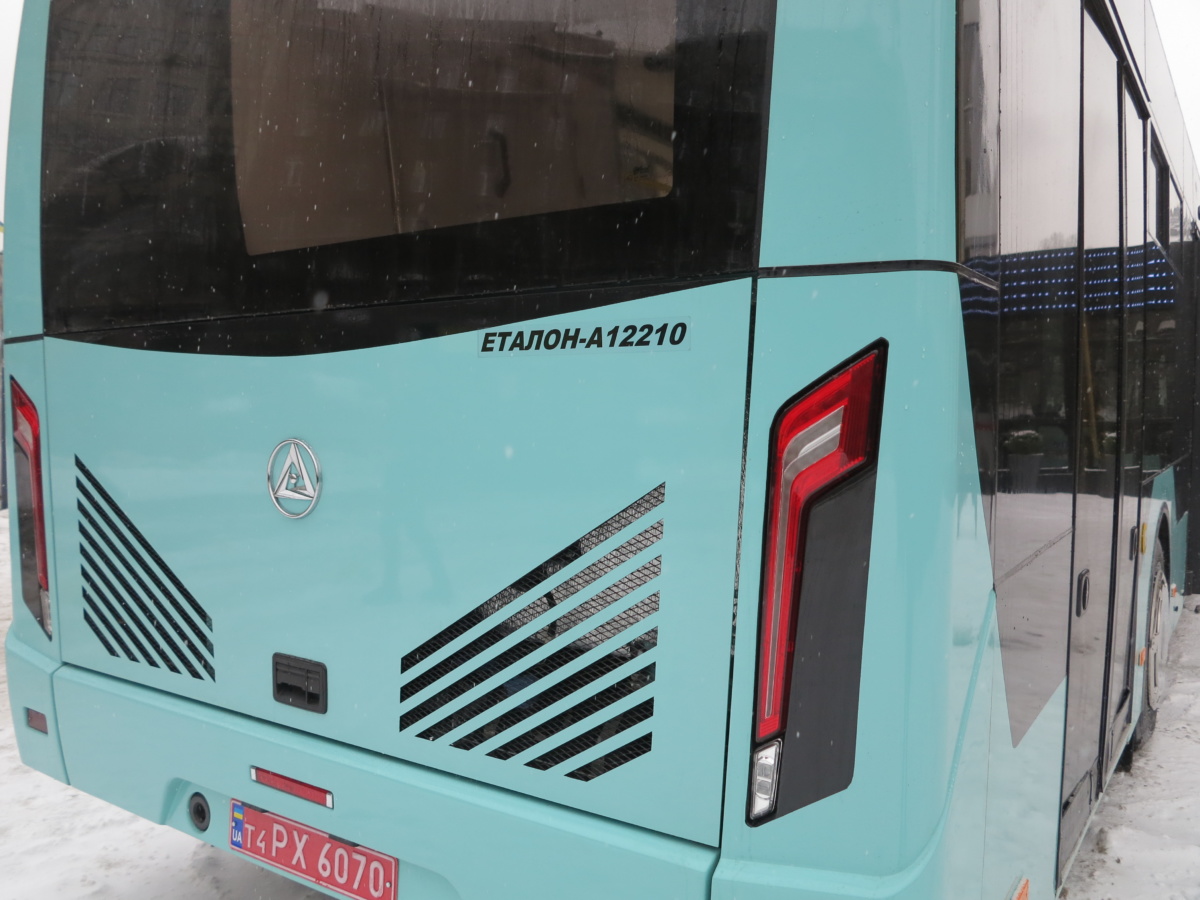 New
Presented 12-meter low-floor bus Etalon A12210 Astra (video)
This is also a school bus and, of course, trolley buses. These are the most various trucks. As well as the production of bodies for trams. Only trams remain in our tram – we took them from used cars from the Baltic states, and everything else is new. As a result, such a tram will be half the price. And our most ambitious goal is export. In January, we begin deliveries of the Euro 6C Tulip intercity bus – first in the Euro 6C version, and later in the Euro 6D. We plan to ship the first car to Poland.
In 2019, the turnover of all enterprises of the Etalon concern reached UAH 1 billion. Previously, there was also such a figure, but at the rate of 5 UAH. for a dollar. That is, today it is five times less than once. Capital investments amounted to 90 million UAH. Taxes paid in the amount of 140 million UAH. For comparison, in 2018 – 124 million UAH., And in 2016 – 36 million UAH. Today 1270 people work for us, the average salary is 10 thousand UAH.


[ad_2]