[ad_1]

The manufacturer of specialized vehicles for various purposes, the Tekhkomplekt Special Equipment Plant, together with suppliers of automotive equipment from the French automobile industry, manufactured a batch of eight mobile inclusive-resource centers based on a Citroen Jumper full-body van and on the basis of the Peugeot Boxer medium tonnage chassis.
Why do we need inclusive resource centers based on commercial vehicles? Currently, selling cars for inclusive resource centers in Ukraine is one of the most important areas for the production of specific vehicles that are designed to help people with disabilities, especially children.
Such special equipment will be used in Lugansk, Vinnitsa, Volyn regions (Starobelsk, Bershad, Bar, Lutsk, Vladimir-Volynsky).
This new special equipment is not just a vehicle for transporting people with disabilities. Yes, there is a special DHOLLANDIA electric hydraulic lift installed in the back of the car, which can conveniently and safely lift a wheelchair through the rear double-wing swing door, but, in addition to transporting people, it is also possible for psychologists, teachers and educators to work with children in the cabin.
The salon is equipped with everything necessary for educational, developmental and psychological work with young pupils, whose capabilities are limited due to congenital problems, accidents, diseases.
To obtain the optimal final cost of the manufactured car, French automotive equipment was used as a base, which is famous for its affordable price, combined with excellent running and service characteristics.
What is inside the passenger compartment of inclusive cars? In the cars of the Citroen Jumper, the all-metal body was retrofitted, and the Peugeot Boxer installed a van of its own production Techkomplekt. The interior is heated and air-conditioned, and the interior walls are made of environmentally friendly, non-toxic materials.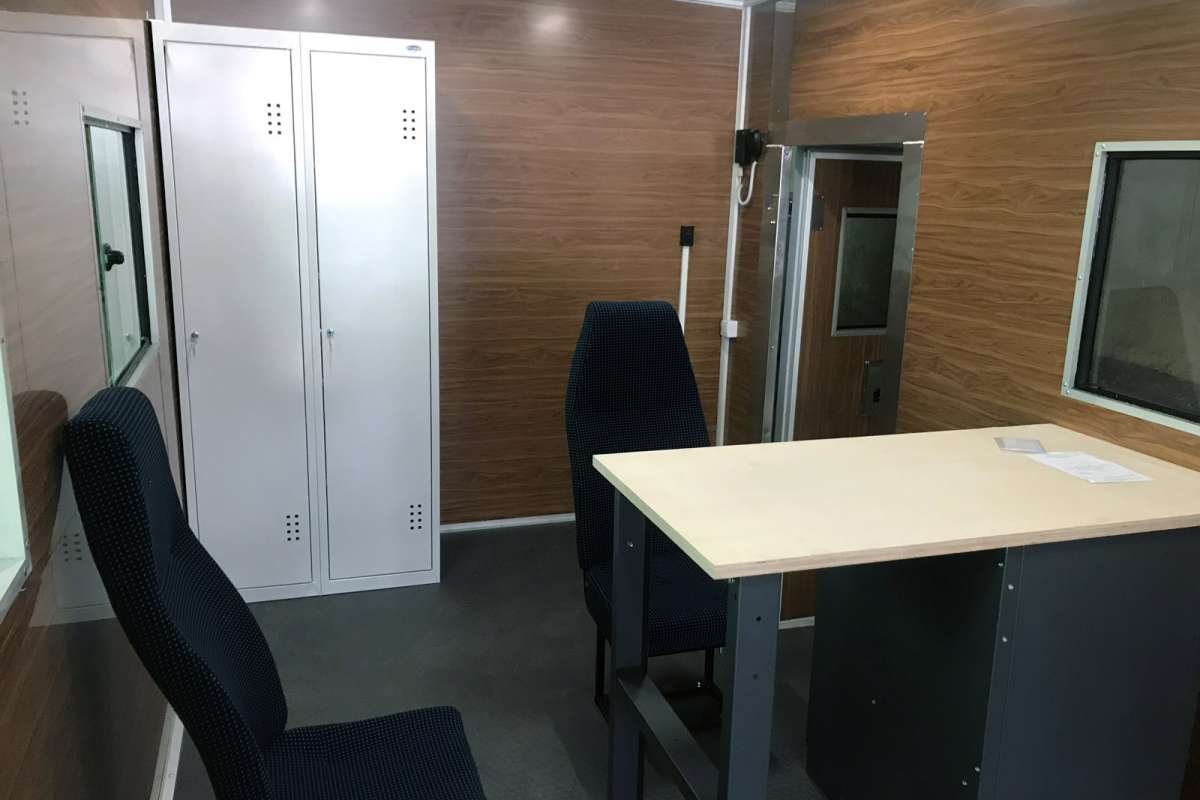 In the cabin, 2 more passengers and a driver can ride. In order to be able to transport passengers, taking into account their limited capabilities, in two of the four seats in the cabin there are special mounts for wheelchairs.
For teachers and psychologists who have to work with children, shelves are made on which to place the necessary teaching materials for training.
Cars, despite their serious importance, turned out to be bright and beautiful. In addition to the obligatory elements of the colorographic scheme for special vehicles, the Techkomplekt factory performed an exterior design that would surely appeal to both children and adults.


[ad_2]