[ad_1]

Ikarus buses again began to produce. Recall that the previous production was curtailed back in 2003. And now a new electric bus under the brand name IKARUS-CRRC was presented at the recent international bus show Busworld Europe 2019 in Brussels.
Ikarus is now launched by Electrobus Europe Ltd., established in 2018 Is a joint venture between Ikarus and the Chinese manufacturer CRRC. In Hungary, they make a body and chassis, and the electric stuffing is delivered from China.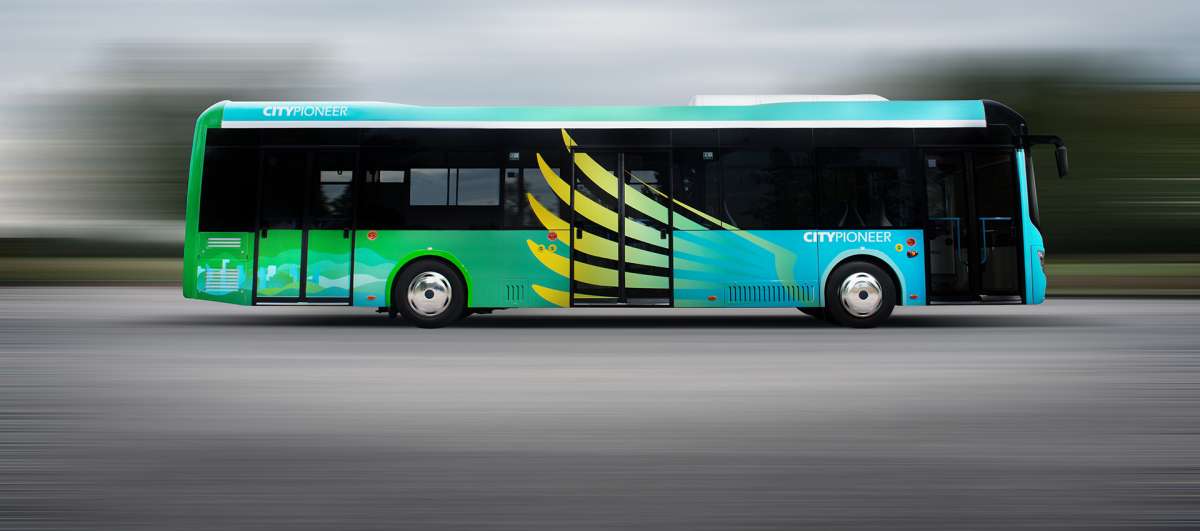 So far, the IKARUS-CRRC line has only one model – the IC 1311 U City Pioneer. This is a 12-meter urban low-floor, designed to carry 79 passengers (seats – 28). The body is based on a stainless steel frame, which has a guaranteed life of 16 years, which equals two life cycles of batteries.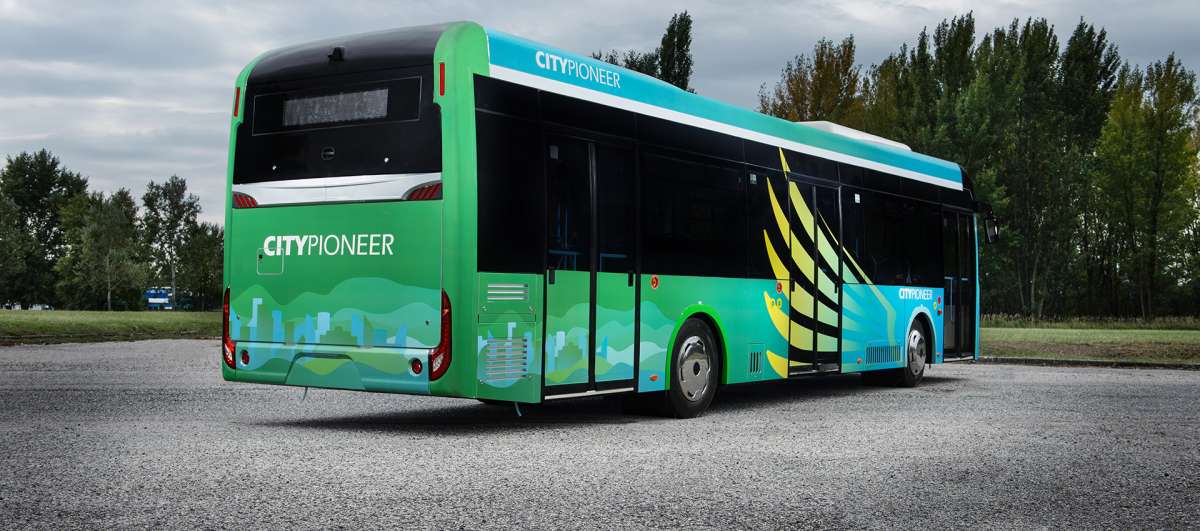 The batteries of the Chinese brand CATL have a capacity of 313 kWh. and are charged in 5-6 hours from a 60 kW station or in just 2 – 3 hours from 150 kilowatts. The batteries feed the t-Drive MD2021 synchronous traction electric motor with normal and peak power of 165 and 240 kW, respectively. The maximum moment is 3200 Nm (at 700 1 / min) and the main moment is 955 Nm (at 1650 1 / min). The power reserve is enough for a mileage of 200 – 260 km.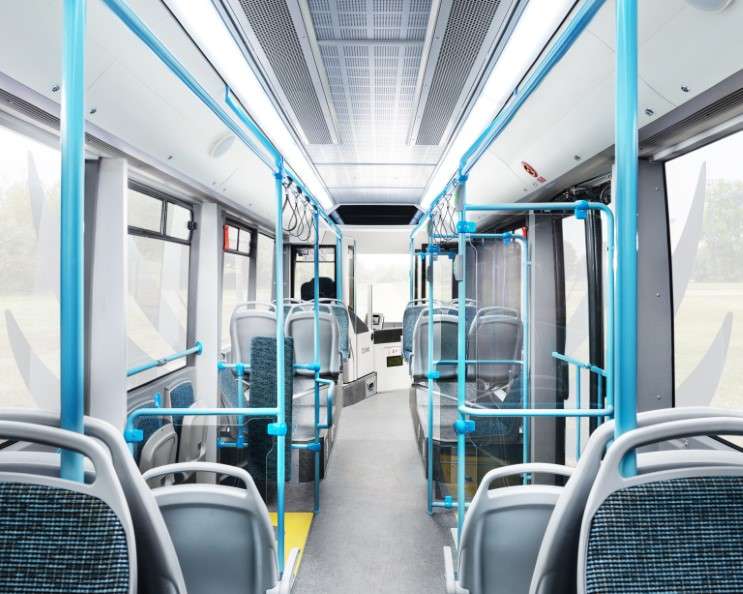 Wheel suspension – from ZF. The front independent RL 82A with integrated steering gear, and the rear AV 133 with a drive axle (gear ratio 6.2). The suspension is adjustable, which reduces the height of the entrance to 340 mm when boarding and alighting passengers. Steering gear ZF Servocom 8098 – with adjustable steering column. Knorr-Bremse brake system – pneumatic, with disc working brakes, with ABS and ASR systems.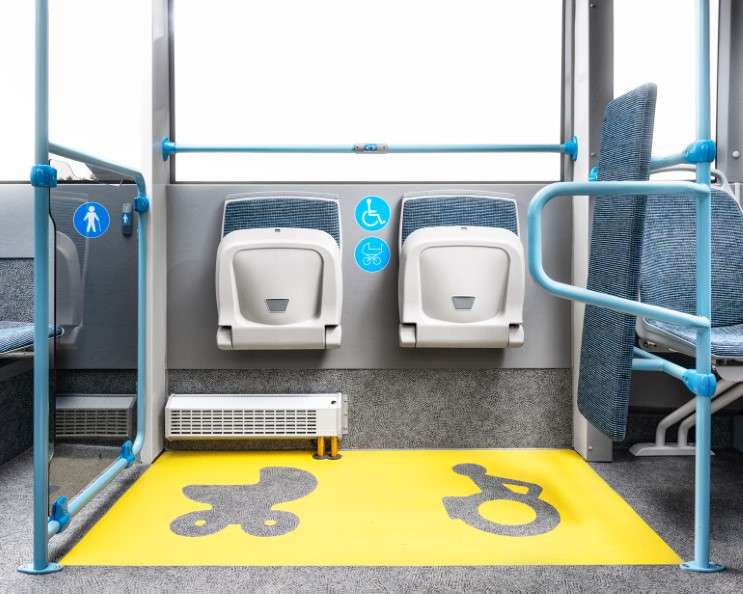 The total mass of the bus is 18,500 kg, and the payload is 6,500 kg. The maximum speed is limited to 70 km / h, but for the city, as practice shows, 50 km / h will be enough.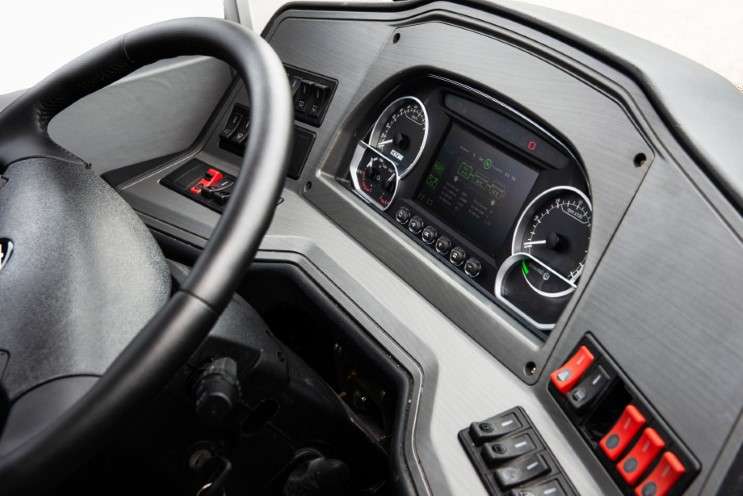 It is stated that the Ikarus electric bus will be 15 – 20% cheaper than its European counterparts, which will provide it with an advantage. And the competition, I must say, is serious in this segment, and even in Hungary, where the factory for the production of Chinese electric buses of the BYD brand has been in full swing since 2017.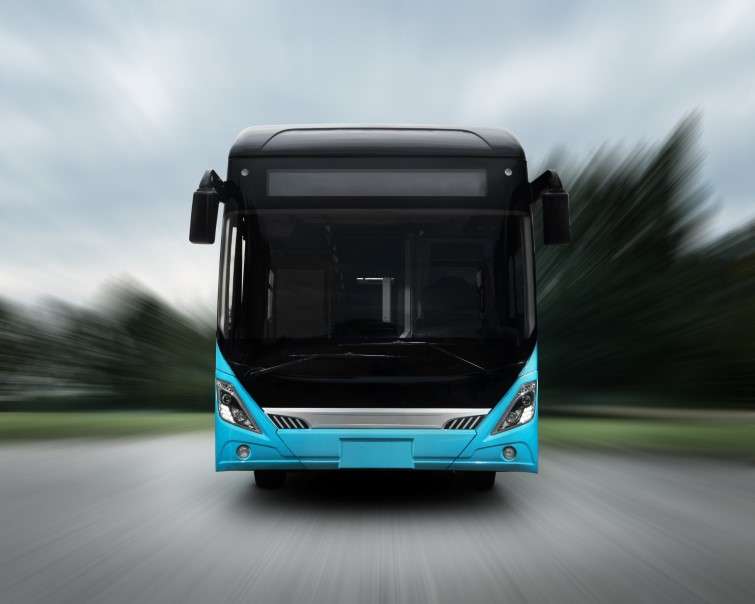 CRRC from China unveiled its new electric bus Ikarus at Busworld in Brussels. Discover the vehicle in this video.CRRC Corporation Ltd. # Busworld #BusworldEuropeVideoDay

Gepostet von Busworld am Donnerstag, 2. Januar 2020


[ad_2]