Few people know that there was even a limousine in the VAZ-2110 line. It was called the VAZ-21109 "Consul" and was introduced in 1996. One of these cars with a mileage of 60 thousand km was recently put up for sale in Siberia for $ 5,600.
The VAZ limousine was collected in small batches at the facilities of the Lada-Consul enterprise. The car is extended by 65 cm compared to a standard sedan. Its rear doors have become longer, there is also a small insert between the doors. Also slightly modified grille.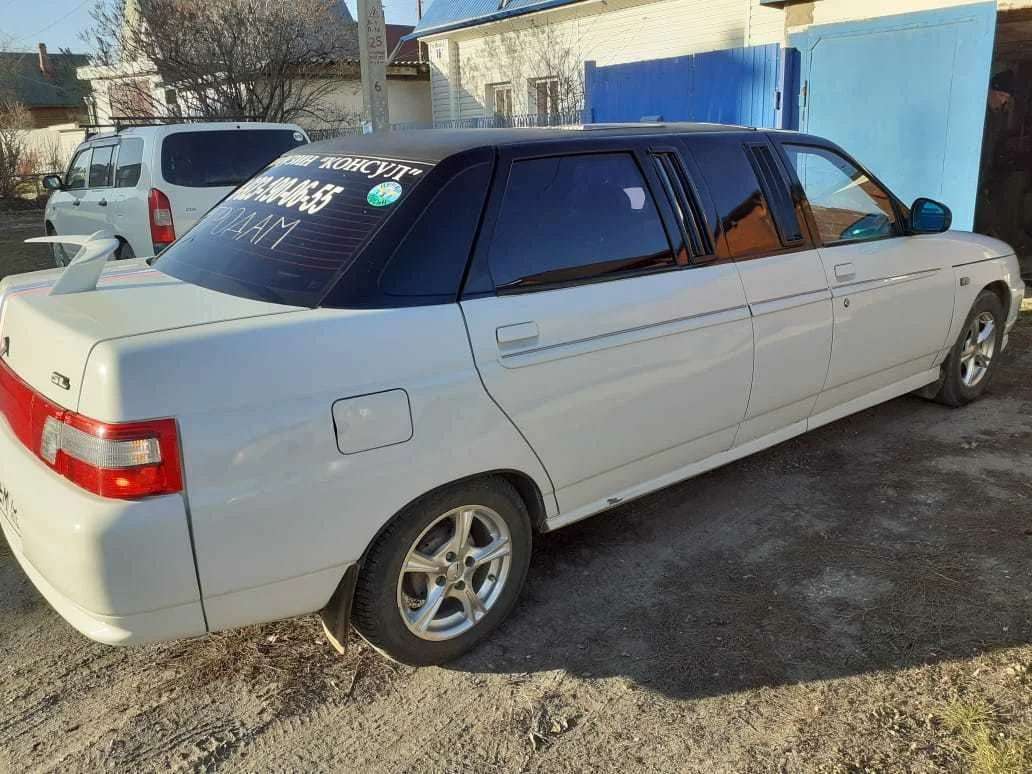 The trim used leather, velor and wood, and the rear passengers are separated from the driver by a partition. On the second row, by the way, there are only two places. A fridge, TV, air conditioning and folding tables are provided.
The Lada sedan is equipped with a standard 1.5-liter 16-valve engine rated at 93 liters. from. The claimed mileage of the car is 60 thousand km.