FlixBus continues to surprise with innovations to optimize intercity bus transport in Europe. After the launch of the first electric buses (and soon hydrogen ones), in particular between French cities, a new project has now started – buses with solar panels on the roof. The first such car has already gone on a flight along the route: Dortmund (Germany) – Eindhoven (Netherlands) – Antwerp, Bruges (Belgium) – Calais (France) and, finally, London (Great Britain).
As you can see, this is a luxurious two-story liner Fututa FDD2 – the flagship model of the largest Dutch manufacturer VDL. On its roof are installed "solar rugs" – very light and thin, so as not to create excessive aerodynamic drag.
Event
Flixbus electric buses – an unexpected problem with batteries and tickets
Rooftop solar panels communicate with the alternator through a charge controller. The new technology allows you to charge the battery mainly with solar energy, freeing the alternator from the help of internal combustion engines. As tests have shown, per 100 km of run this way it is possible to save an average of 1.7 liters of fuel. If we take into account that the "green buses" travel about 600 km per day, then 10-liter savings are already emerging.
In the summer, solar panels are expected to generate more energy. The battery, in turn, provides power to all electronics on board, such as USB ports, sockets, air conditioning, wi-fi and a multimedia entertainment system. With new technology, all airborne equipment is now powered by solar energy.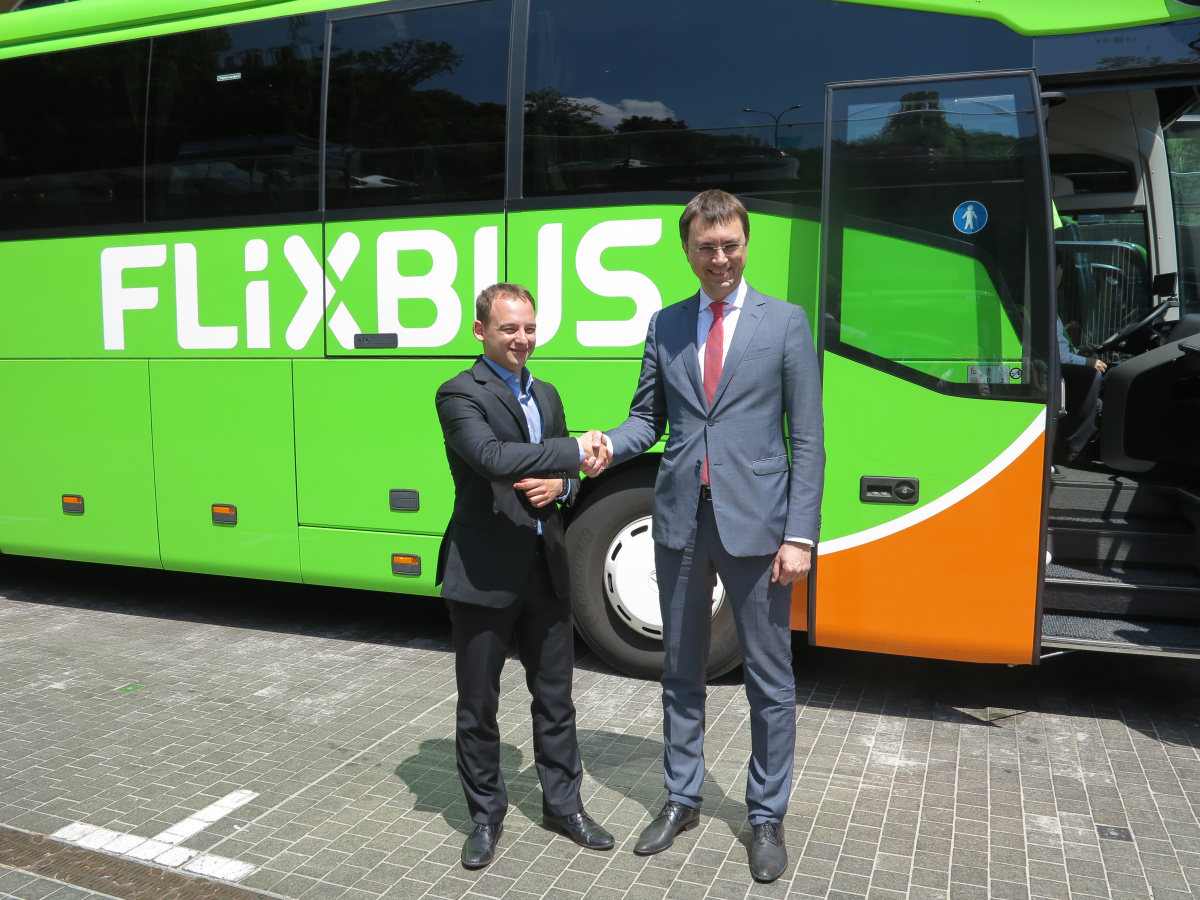 Event
All details about FlixBus in Ukraine – Ryanair in the world of buses (video)
For this pilot project, FlixBus has partnered with Trailar, a British company that offers innovative transportation solutions to reduce the environmental impact of commercial vehicles. Flexible "sun mats", specially designed for use in the transport sector, are already being used for truck delivery services.