[ad_1]

The third stage of Dakar 2020 took place in the vicinity of the Saudi city of Neom. The special stage stretched over an impressive 427 kilometers, and the main difficulty was created by areas with stones and sand. On the way to the racers there were canyons and mountains, although climbing to a height did not cause difficulties for pilots seasoned by the Chilean highlands, the official website of the MAZ reports.
The bonnet MAZ finished second, spending 4 hours and 4 minutes at the special stage. Almost 5 minutes less left on the track Russian Andrei Karginov.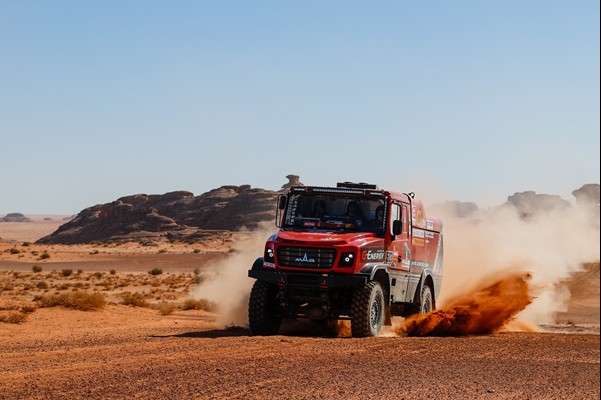 In third place is his teammate Anton Shibalov with an 11-minute lag. In the general classification, Belarusians hold the first place with a handicap of 2 minutes.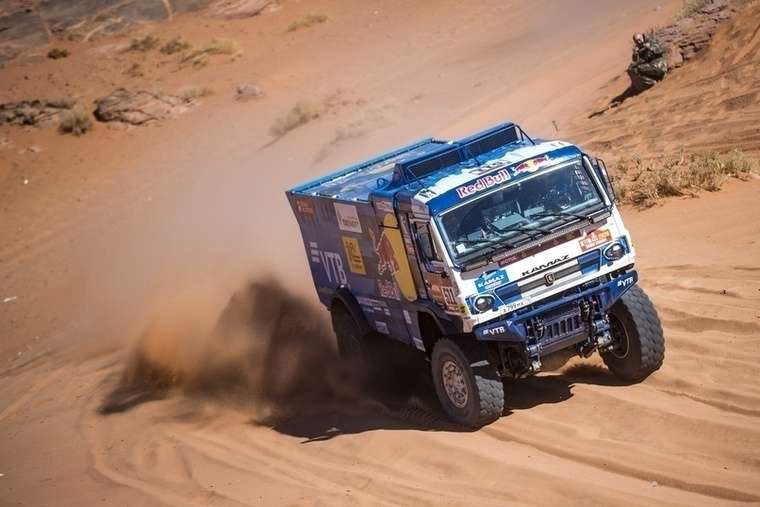 "The special stage was divided into three parts: the first two were uncomplicated, and the ending was slaughter and very slow. In fact, we are very glad that we drove non-stop, "said the pilot Sergei Vyazovich. – We were not in a hurry, since we had a handicap. Andrei Karginov caught up with us on the track and took the opportunity to "cut": he signaled – we missed. The next section started in 10 seconds after him, rode as far as dust allowed. This pace suited us – we maintained the general classification without unnecessary risk. "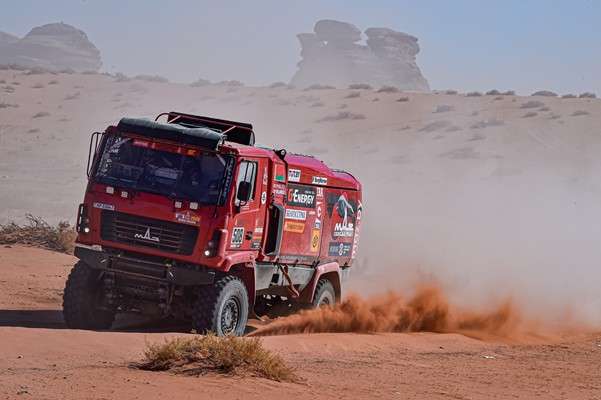 MAZ Alexander Vasilevsky came in sixth, losing to the winner of the race 25 minutes. In the "absolute" the crew closes the top ten and is 1 hour 28 minutes behind. Alexey Vishnevsky completed the race in the 19th position, spending 57 minutes more than the winner. In the standings, his crew is in 14th place, losing more than 2 hours in comparison with the best result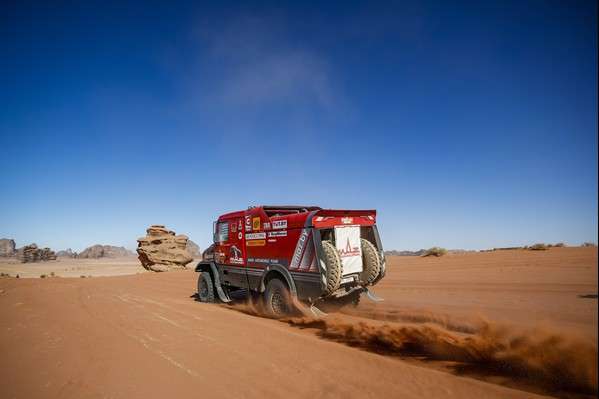 On the fourth day, the crews will reach the ancient city of Al-Ula. The length of the special stage for trucks will be even greater – 453 kilometers. The route includes both sandy areas and gravel roads. Racers will be able to pick up a high pace here, but errors in navigation can significantly affect the results.
Cargo classification. Results of the 3rd stage. Top 10
1. Andrey KARGINOV 03:59:15
2. Siarhei VIAZOVICH +00: 04: 54
3. Anton SHIBALOV + 00:11:13
4. Richard DE GROOT + 00:15:25
5. Ales LOPRAIS + 00:24:59
6. Aleksandr VASILEVSKI + 00:25:17
7. Martin MACIK + 00:29:47
8. Janus VAN KASTEREN + 00:32:43
9. Eduard NIKOLAEV + 00:34:23
10. Pascal DE BAAR + 00:34:35
… 22. Dmitry SOTNIKOV + 02:13:13
Cargo classification. General classification after the 3rd stage. Top 10
1. Siarhei VIAZOVICH 11:34:01
2. Andrey KARGINOV + 00:02:18
3. Anton SHIBALOV + 00:20:01
4.Martin MACIK + 00:38:59
5. Eduard NIKOLAEV + 00:50:12
6. Ales LOPRAIS + 00:54:52
7.Janus VAN KASTEREN + 01:10:55
8. Martin SOLTYS + 01:25:36
9. Pascal DE BAAR + 01:27:53
10.Aleksandr VASILEVSKI + 01:28:46
… 22. Dmitry SOTNIKOV + 02:12:39


[ad_2]