Virginia's educational facilities will receive the first electric-powered school buses from Thomas Construct Bours, a subsidiary of Daimler Trucks' North American subsidiary. The first batch of 50 cars is the largest supply of electric school buses in the United States. The initiator was the local energy company Dominion Energy, which plans to transfer 1050 school buses from diesel to electric in the near future.
Jouley electric batteries are developed in cooperation with Californian company Proterra, which is known for its long-range electric buses. Batteries have a capacity of 220 kW and provide mileage up to 214 km.
Thomas Building Bus is currently the only school bus manufacturer to offer DC fast charging as standard equipment. Jouley batteries can be recharged in about three hours using the optional Proterra 60 kW fast-charging system and allow electricity to be fed back into the grid using vehicle-to-grid (V2G) technology.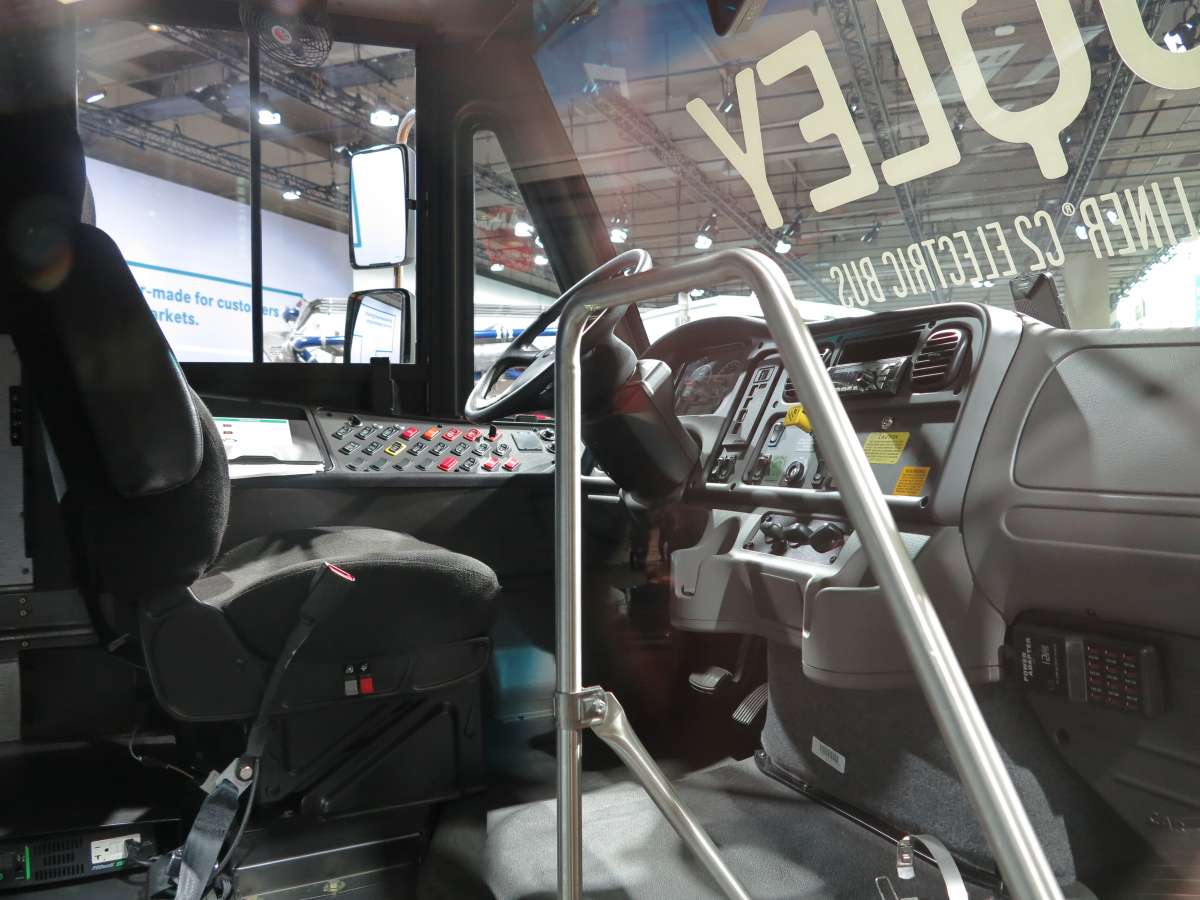 Recall that the school electric buses Saf-T-Liner eC2 have a length of 12 192 mm, wheelbase 7095 mm. The curb weight is 9525 kg. An electric motor with a power of 235 kW and a maximum torque of 2950 Nm is installed under the hood. It is interesting that the car was presented at the international salon of commercial vehicles IAA 2018 in Hanover – here it was exhibited as a pre-production one. The bus was equipped with Bridgestone ECOPIA R268 11R / 22.5 tires