[ad_1]

The Association of European Businesses summed up the sales of cars in Russia in 2019, which fell by 2.3%
In 2019, 1,759,532 new passenger cars and light commercial vehicles were sold in Russia, which is 2.3% (41.1 thousand units) less than in 2018. The relevant data are given in the report of the Association of European Businesses.
At the same time, the last month of last year was marked by an increase in sales of 2.3% (179 thousand cars). Thus, the Russian market for the first time showed growth after falling for eight consecutive months.
"Thanks to the efforts of the players to close the month, December sales rose 2.3% compared to last year. Despite this, total sales for the 4th quarter remained in the negative zone, showing a 3.0% drop compared to the same period last year. In total, sales in 2019 amounted to 1.76 million units, which is 41 thousand or 2.3% lower than in 2018, "said Jörg Schreiber, Chairman of the AEB Automobile Manufacturers Committee.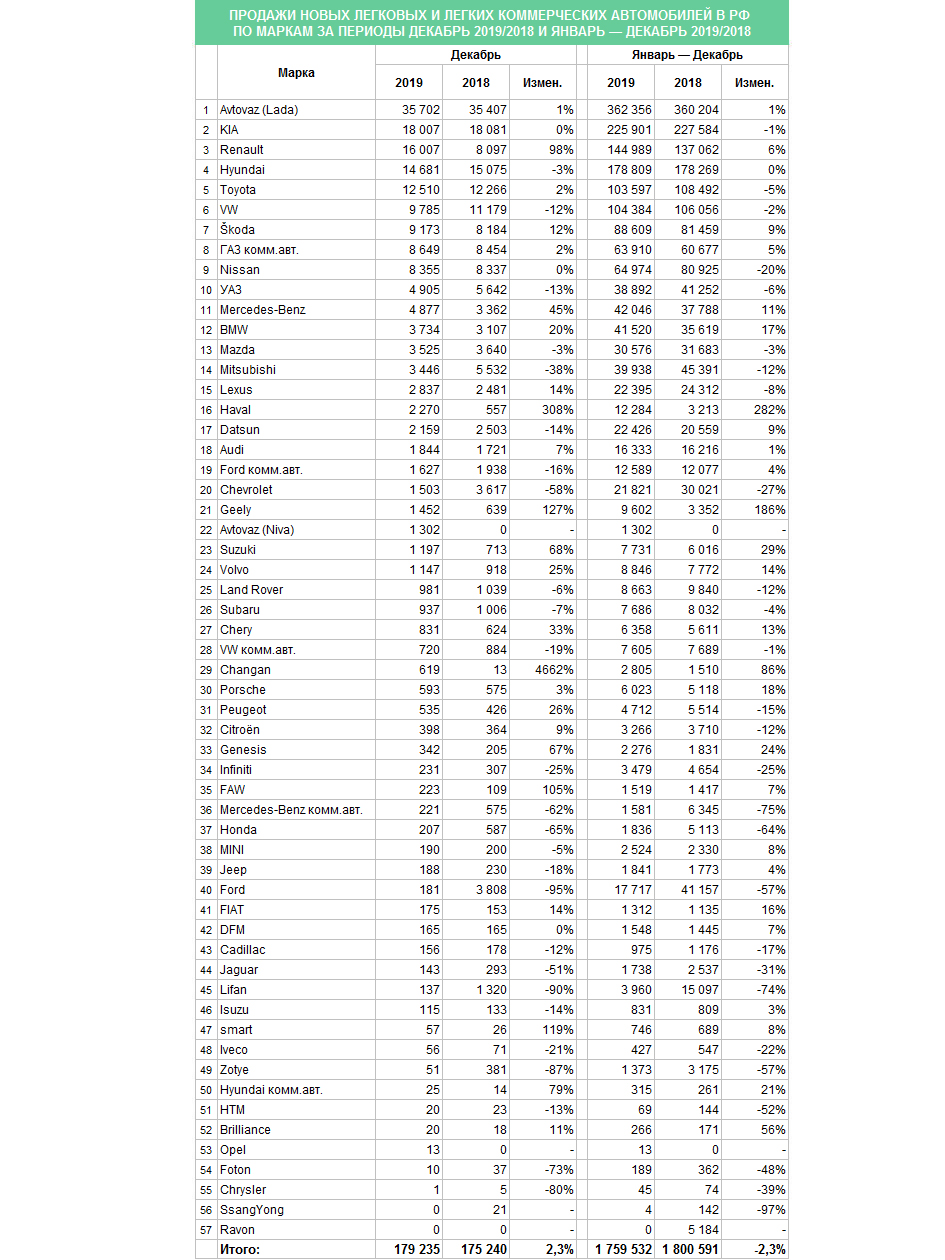 [ad_2]