The first special stage Dakar 2020 with a length of about 300 km was extremely intense. The organizers left the practice of sparing prologs and dipped riders in the Dakar from the first kilometer. The crews had to cross the dunes and dried up riverbeds, and still rush along the canyons and wander in search of control points. Another difficulty was the abundance of stones that can easily break through the wheels, the official website of the Minsk Automobile Plant reports.
The bonnet MAZ showed at the stage the second time – 3 hours 42 minutes. Almost all the crews were behind him, and only the Russian Anton Shibalov arrived one and a half minutes earlier. On the third line is Dutchman Janus Van Casteren on Iveco.
"The result is not bad, but there were mistakes. One of them was committed at the 30th kilometer: in the canyon between the mountains, when they overtook the SUV, they missed the exit. And when they turned to go back, we had to wait until the dust that we had set out settled. And thus missed three trucks. But at the start of the second section they calculated how much we lose to the leaders, accelerated the pace and played everything. Here we were the fastest in pure speed, "Sergei Vyazovich shared.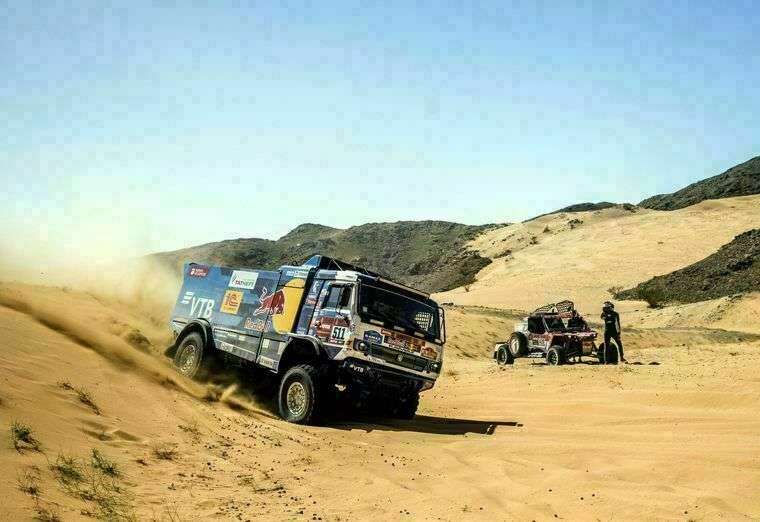 MAZ Alexander Vasilevsky finished eighth, behind the leader of the race by 10 minutes. Alexey Vishnevsky was placed three positions below, having lost 18 minutes.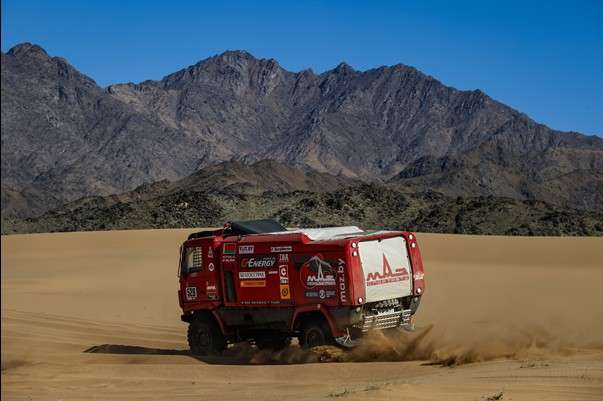 "Since we started from the 27th position, we were held for a long time by the guys who were driving ahead. Then in the sands we went around them, but somewhere on the 60th kilometer the fans refused to cool the turbocharger system. And our car was warming up, so sometimes we had to stop and slow down. As a result, it was not possible to go to the maximum, "admitted pilot Alexey Vishnevsky.
And on January 6, the second stage of the Dakar 2020 rally-raid from Al-Wedjh to Neoma took place in Saudi Arabia. The distance of the stage was 401 kilometers, with a high-speed special stage of 367 kilometers.
In the truck standings, the Belarusian MAZ crew led by Sergei Vyazovich was the first to come to the finish line, who covered the distance in 3 hours 47 minutes 44 seconds. The second stage was completed by the crew of the KAMAZ-master team, led by Dmitry Sotnikov – he lost 1 minute and 46 seconds to the leader, according to vestikamaza.
Another Chelny crew was in the top three – Andrey Karginov was 2 minutes and 7 seconds behind Vyazovich.
Eduard Nikolaev is in fifth position (+10.52), and the winner of the first stage, Anton Shibalov, is in sixth (+15.15).
In the general classification of trucks, Vyazovich leads after two stages. Following him are Sotnikov and Karginov.