[ad_1]

The Bavarians introduced a pickup based on the BMW X7 crossover this summer. A team of twelve trainees at the BMW BMW plant in Munich worked for ten months to turn the crossover into a pickup truck. The base of the pickup was the BMW X7 in the 340-horsepower version of the xDrive40i. Factory body panels were replaced with carbon panels, and a 1.4-meter loading platform trimmed with natural wood was installed in place of the third row of seats. As a result, the pickup was 200 kg lighter than the base crossover. As during the first presentation, for clarity, a F 850 ​​GS motorcycle was placed in the back of a pickup truck. With the tailgate folded down, the platform is 2.0 meters long.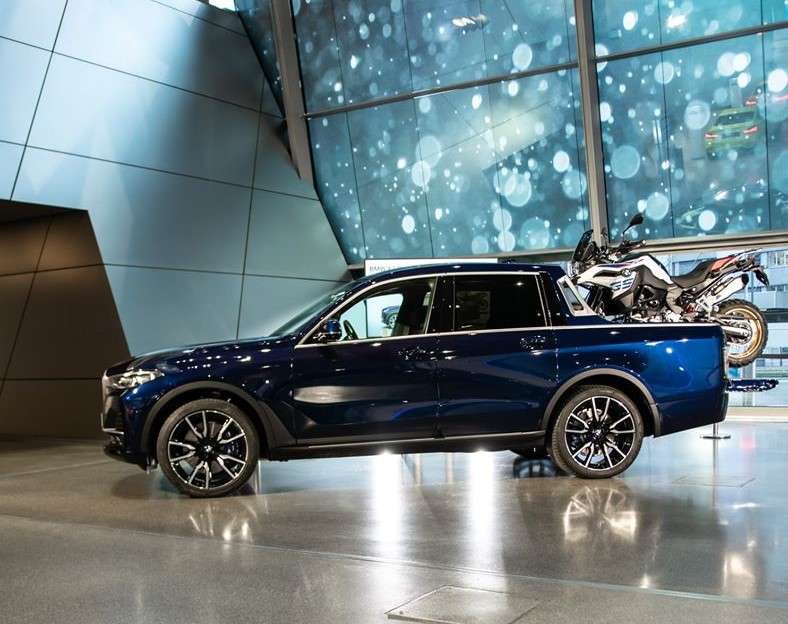 As the head of the BMW development department Klaus Froelich has repeatedly stated, they do not plan to launch a pickup in a series. Audi adheres to the same principle. In addition, the leadership of Daimler thought about the fate of the Mercedes-Benz X-Class: sales of the four-door pickup were so low that they plan to remove the model from production before the end of the life cycle. At the same time, new pickups still appear in the more traditional non-premium segment.
This fall, it became known that in 2021, the Hyundai plant in Alabama will begin mass production of the long-awaited Santa Cruz pickup truck. Around the same time, the Tesla Cybertruck electric pickup truck and several of its competitors, the Rivian R1T, Bollinger B2 and Lordstown Endurance, will enter the conveyor.


[ad_2]