Dmitry Kudrya engaged in antique cars relatively recently. A master of wood processing, a member of the National Union of Folk Art Masters of Ukraine, today he runs a carving studio at the Center for Children and Youth Creativity in Alexandria, Kirovograd Region.
Dmitry Kudrya teaches the young generation what he himself adopted from his father. For over 30 years, he has been making various figures from wood – toys, cockerels, mills, and much more. The master decorates his work with copyright elements – symbols and signs: for example, this is an 8-ray star, the cross of the goddess Lara, which protects from the evil eye.
Carving antique cars of Dmitry Kudryu from wood was inspired by a recent visit to Denmark, where he drove at the invitation of the Ukrainian diaspora. It was here that he saw cars of past years, which he decided to implement in a tree. The master from Alexandria does not make exact copies of certain brands, but conveys the spirit of the era through carvings.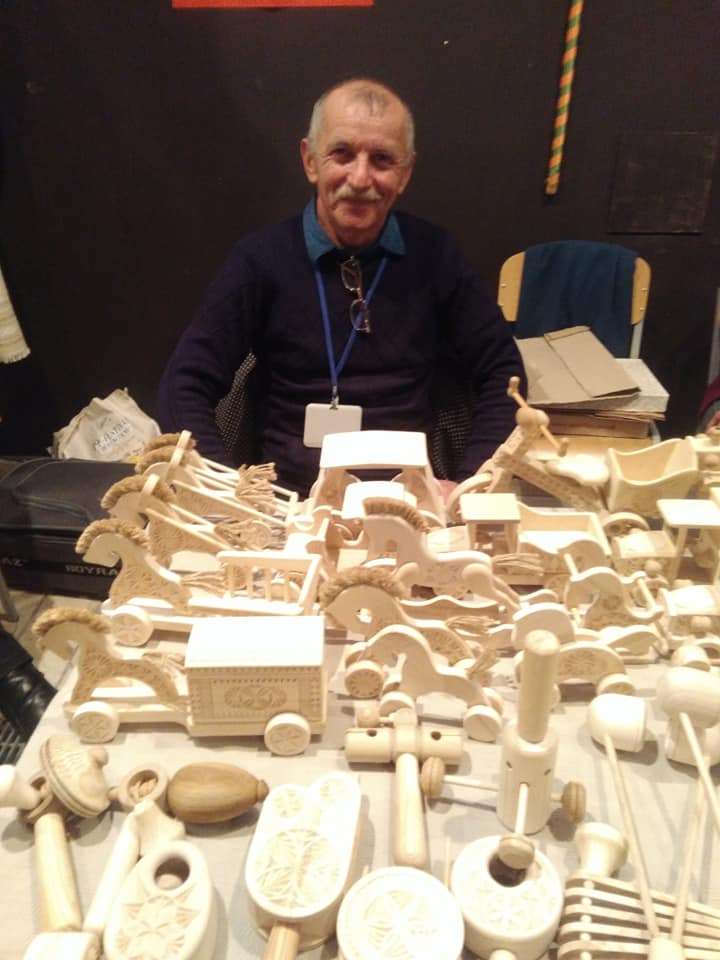 For his machines, he takes various types of wood: for example, axles for wheels and headlights are made of hardwood, so as not to break; but for the hood – linden is also suitable. Cars have not only rotating wheels, they also open doors, as well as the trunk lid.
Dmitry Kudrya periodically participates with his work in various exhibitions and in this he helps close cooperation with the Ivan Gonchar Museum in Kiev. At one time Dmitry graduated from the music school of Kirovograd as a clarinetist, but over time, the hobby of woodcarving won the profession of musician. The works of the talented master can be found in more detail at his facebook page.