[ad_1]

The profitability of international road transport depends on many factors, and one of them is the state of rolling stock. After all, the timeliness of cargo delivery depends on its reliability, and its operating costs directly affect profit.
AVTEK, as the official dealer of Ford Trucks and the German manufacturer Kassbohrer, offers Ukrainian carriers the optimal solution – a modern road train consisting of the Ford Trucks F-MAX tractor unit and the Kassbohrer curtainsider semi-trailer.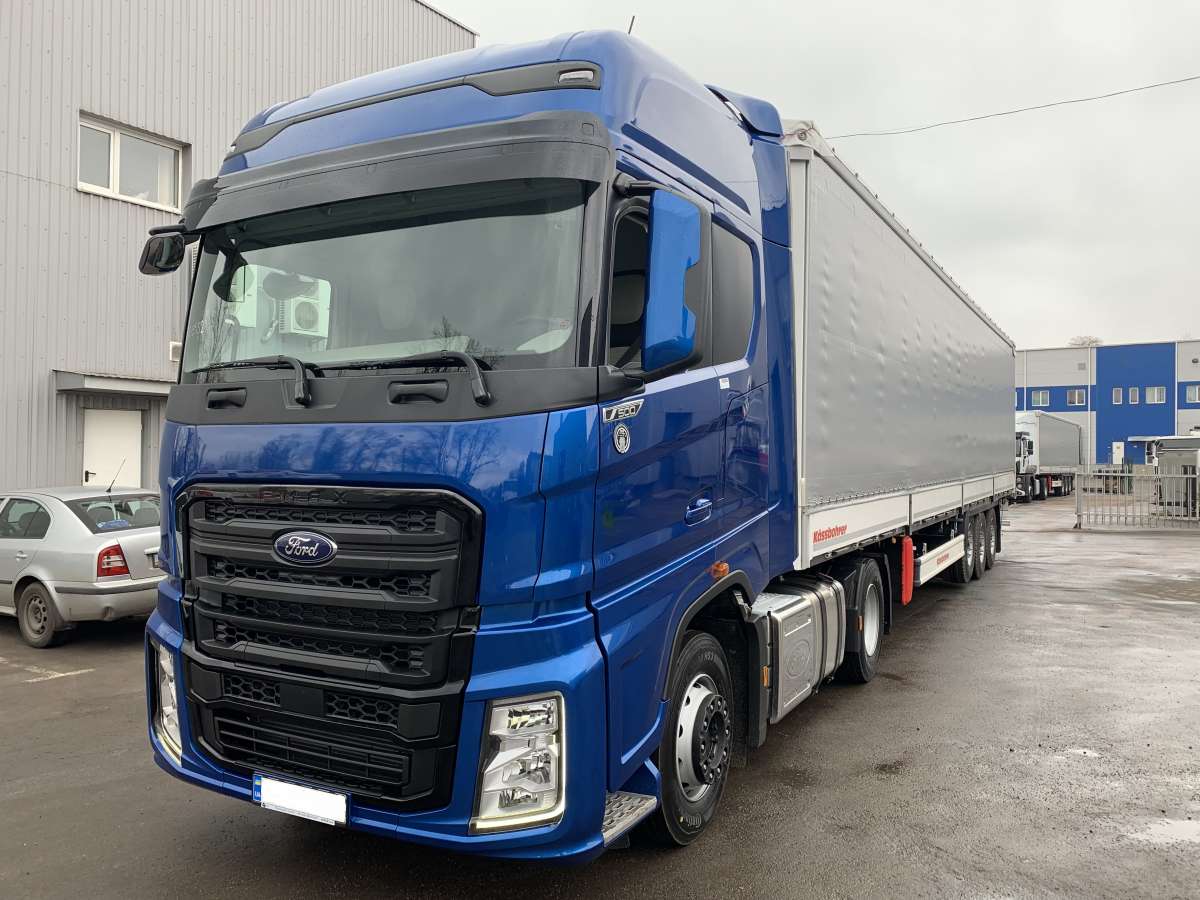 The Ford Trucks F-Max tractor unit entered the Ukrainian market in 2019 and was highly praised by carriers during numerous test drives on real routes. The car proved its victory in the prestigious competition "International Truck of 2019". Important advantages of the car include a powerful, 500-horsepower engine of environmental standard Euro 5 or Euro 6, an automatic 12-speed ZF gearbox, as well as a number of electronic systems that improve fuel efficiency.
A completely new cabin deserves a separate conversation – with a flat floor, the largest in the class with an internal height (2.16 m) and a patented system of luggage compartments.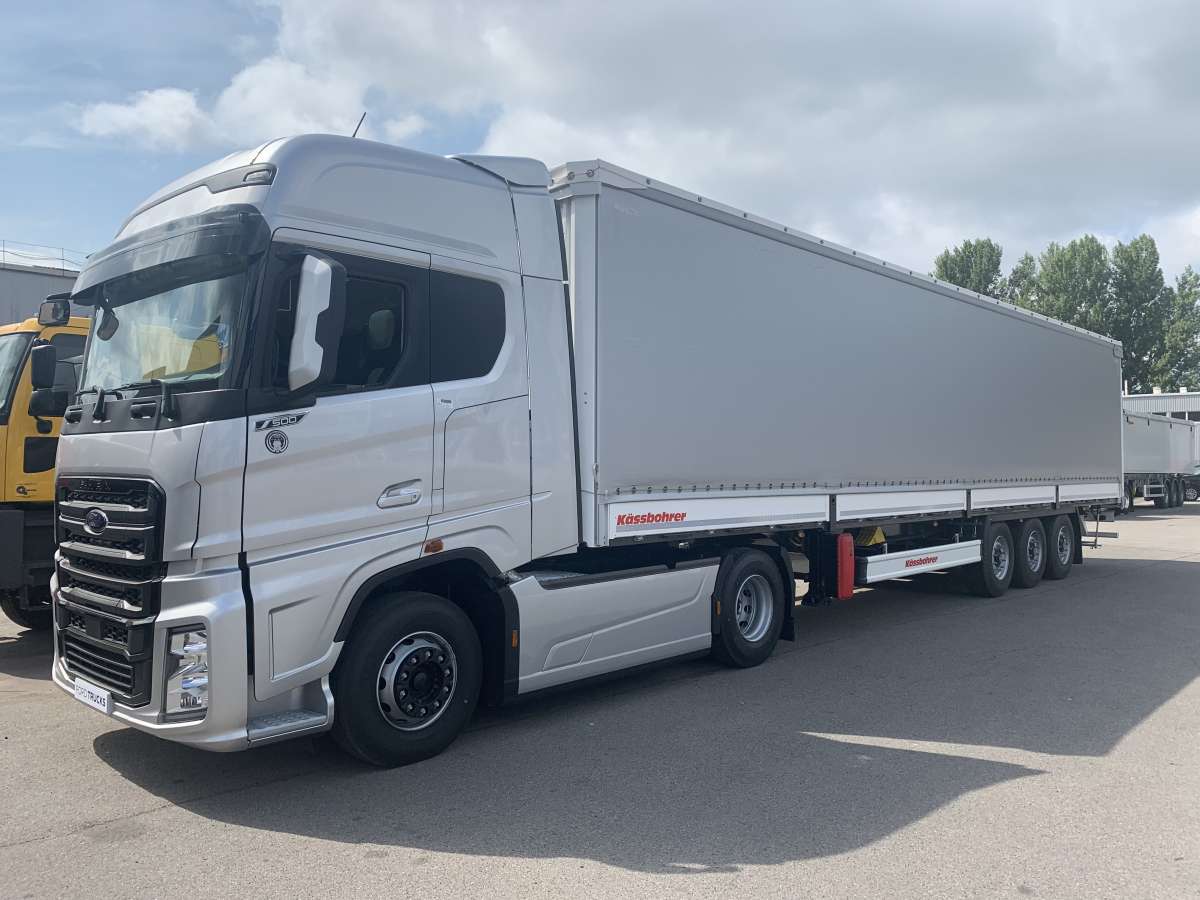 Let us dwell in more detail on the Kassbohrer curtain semi-trailers with which Ford Trucks F-Max tractors were recently delivered to the first Ukrainian customers. Models with sliding tented sidewalls are designed for international transport with an XL certificate.
Let's talk about the most important design decisions. Let's start with a ladder frame with KTL finish and double tint, which protects against corrosion and mechanical damage. This is the K-Fix oversized load securing system – with 118 holes on each side of the frame. Robust and time-tested EDSCHA roof – various lift options are optionally available.
The semi-trailer is equipped with four rows of aluminum strips on each side. The floor is designed for a loader with an axial load of 7200 kg and is completely tight. Aluminum boards with a height of 600 mm (with or without painting, optionally steel, with a height of 800 mm) are equipped with seals for protection against dust from entering the cargo compartment. The internal height varies from 2690 mm (with fifth wheel coupling 1150 mm) to 2750 mm (fifth wheel – 1100 mm).
The semitrailers are equipped with a tent with a density of 900 g / m., Which can be further strengthened by reinforcement. A wide color gamut is optionally offered, as well as laser advertising. The front lifting axle, boxes for a fire extinguisher and documents, a tool box and a spare wheel with two baskets are installed. Rubber is supplied to choose from leading European manufacturers.
AVTEK, as an official Kassbohrer dealer, offers a wide variety of models of trailers for the domestic consumer: curtain, refrigerated, tipper, tankers, trailers, chassis, as well as swap bodies.


[ad_2]