The presentation of add-ons for the Budda brand, a division of the major domestic logistics operator Autologistics Terminal, which has been engaged in the conversion of commercial vehicles since the fall of 2019, was held as part of the demonstration of new delivery models Master and Trafic from Renault Ukraine.
It turns out that Budda is one of four certified bodybuilder manufacturers for Renault cars in Ukraine, along with companies such as Reform (armored cash vans), Citius (ambulances and cash vans) and Polycar (high-volume vans).
Today, a rather large assortment of body superstructures is produced at the facilities of Autologistics Terminal. These are onboard platforms, including tilt, as well as manufactured goods, refrigerated and insulated vans.
The company also produces sleeping capsules that are mounted directly on the truck's cab. Another very relevant area is special equipment, in particular tow trucks
As for the suppliers, they were chosen with particular care. The main criterion was reliability – with a service life of at least 20 years. For example, for the conversion of the chassis turned to the Polish company MP Group. Insulation materials (for Renault Master and Renault Dokker vans) were taken from the Turkish manufacturer Polikar. Refrigeration equipment – from the South Korean company Thermal Master.
Today, many carriers work with goods in a pallet format and use hydraulic lifts to facilitate loading and unloading. Therefore, it is possible to install tail lifts of the famous Dhollandia brand on Budda vans – with a lifting capacity of 500 to 1300/1400 kg. It should be noted that these hydraulic lifts are very light, as they are made of anodized aluminum.
Oleg Ivashko
Project Manager Budda
The commercial car market in Ukraine is about 11 thousand units. in year. 50% of this amount are factory-type cars that are delivered to us directly from the factory. And the other 50% is convertible wheeled vehicles, the feature of which is specialization for certain market segments. And to unify them is very difficult. For example, for transporting bread you need one type of van, and for furniture – it's completely different. Our customers today are food carriers, service companies, manufactured goods carriers, pharmaceutical companies, as well as utilities.
Our advantage is that we provide the client with a full range of services. We have our own production base and great potential. Our vehicles have their own VIN code. We provide the client with a full package of documents – a certificate of conformity for a new car and an act of transfer and acceptance, which you can contact the service center of the Ministry of Internal Affairs to obtain a new registration certificate.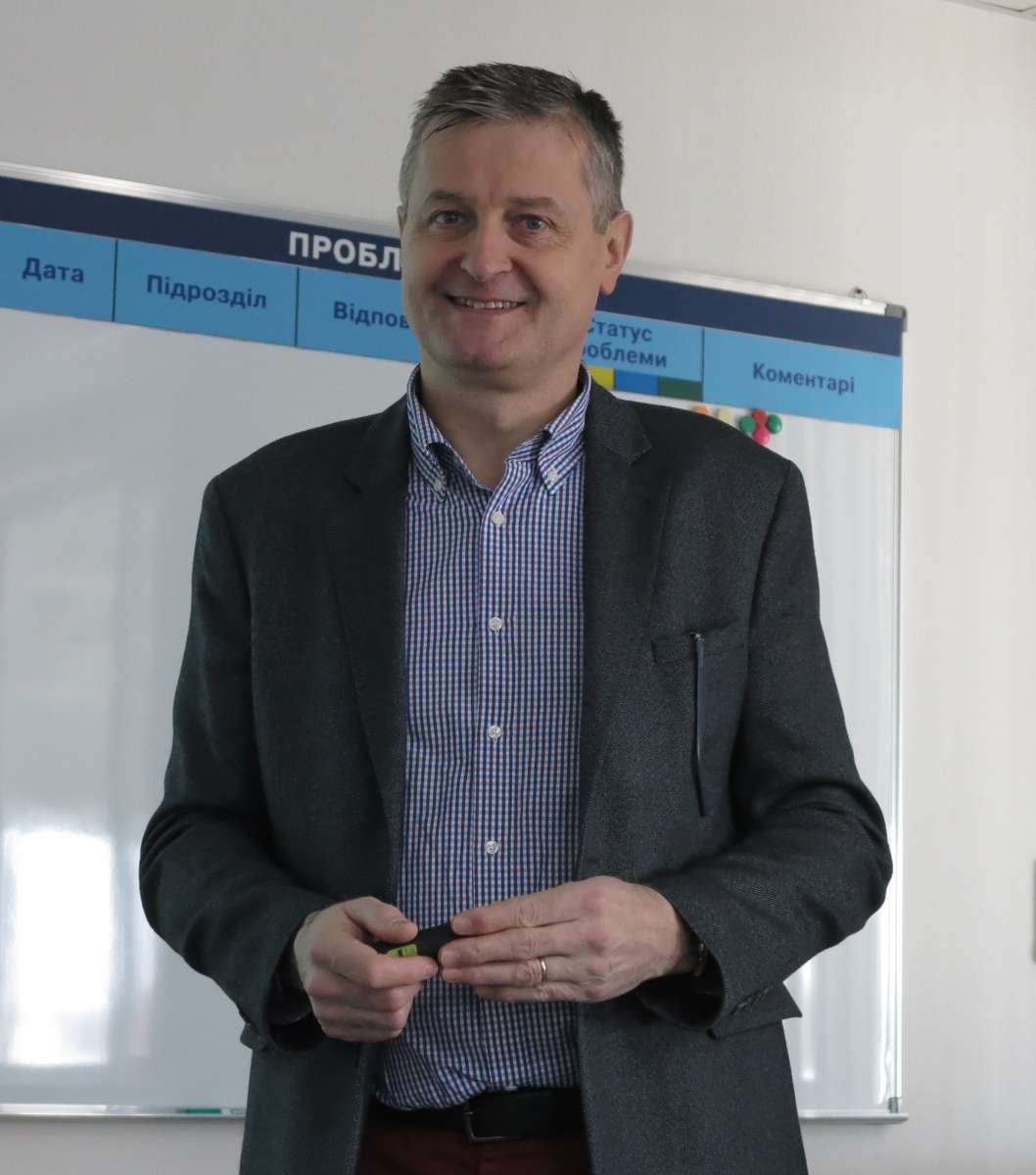 Francois Marriott
Chairman of the Board, Renault Ukraine
Renault is a leader in commercial vehicles not only in Europe but also in Ukraine. And this is not an accident, as the company has its own approach, releasing a quality product and providing quality services. Our strategy is to be closer to customers, and therefore we offer individual solutions. We provide a three year warranty for both a new car and a converted one with a body superstructure. And behind this is the entire experience of Renault, the necessary tools and equipment owned by our dealer network, because the car requires constant after-sales service.
And finally, I'll tell you about the "Caravan Show", which starts in Ukrainian cities in March this year. We mobilize our dealerships so that they show customers the solutions that we have, and thus demonstrate our capabilities.